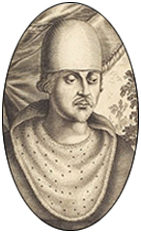 768–Carloman I and Charlemagne are crowned Kings of The Franks.

1047–Pope Clement II dies of lead sugar poisoning in Pesaro, Papal States, Holy Roman Empire.

1201–Theologian, Robert de Sorbon, is born in in Sorbon, France. He founded the Collège de Sorbonne in Paris, France.

1238–James I of Aragon conquers Valencia and founds the Kingdom of Valencia.

1261–Denis of Portugal is born in Lisbon, Kingdom of Portugal. He was called the "Farmer King" and the "Poet King."

1264–The Kingdom of Castile conquers the city of Jerez, which had been under Muslim occupation since 711.

1273–Elisabeth of Bavaria, Queen of Germany, dies at Goyen Castle, Schenna, Tyrol, Austria, at age 45.

1328–Peter I of Cyprus is born Pierre I de Lusignan at Palace of La Cava, Nicosia, Cyprus.

1390–John I of Castile dies when he falls off his horse while riding in Alcalá de Henares, Spain, at age 32.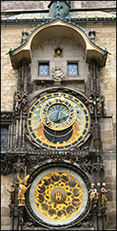 1410–The Prague astronomical clock is installed. It is a medieval astronomical clock located in Prague, the capital of the Czech Republic. The clock is the third-oldest astronomical clock in the world, and the oldest one still working. The clock mechanism is composed of three main components: the astronomical dial, representing the position of the Sun and Moon in the sky and displaying various astronomical details; "The Walk of the Apostles," a clockwork hourly show of figures of the Apostles and other moving sculptures, notably a figure of Death (represented by a skeleton) striking the time; and a calendar dial with medallions representing the months.

1446–The hangul alphabet is published in Korea.

1446–Minkhaung II, King of Ava, is born in Thadingyut, Ava (Inwa). His 20-year reign was the beginning of the decline of Ava's hold on Upper Burma.

1514–Louis XII of France marries Mary Tudor.

1534–Guru Ram Das, fourth of the Ten Gurus of Sikhism, is born Bhai Jetha in Chuna Mandi, Lahore, Punjab, Pakistan.

1555–Justus Jonas, German Protestant reformer, dies in Eisfeld, Thuringia, at age 62. During Martin Luther's stay in the Wartburg, Jonas was one of the most active of the Wittenberg reformers. Jonas also assisted Luther with his translation of the Bible into German. After Luther's death, Jonas was unable to secure a satisfactory living and he wandered from place to place preaching until he died.

1582–Due to the implementation of the Gregorian calendar, this day does not exist in this year in Italy, Poland, Portugal and Spain.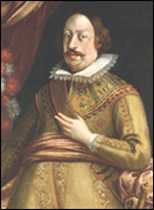 1586–Leopold V, Archduke of Austria, is born in Graz, Austria. He was Bishop of Passau and Strasbourg, until he resigned to get married.

1594–The army of the Portuguese Empire is annihilated by the Kingdom of Kandy on Sri Lanka, bringing an end to the Campaign of Danture.

1604–Supernova 1604 is viewed. It is the most recent supernova to be observed in the Milky Way.

1635–Founder of Rhode Island, Roger Williams, is banished from the Massachusetts Bay Colony as a religious dissident after he speaks out against punishments for religious offenses and giving away Native American land.

1701–The Collegiate School of Connecticut (later renamed Yale University) is chartered in Old Saybrook, Connecticut.

1708–Peter the Great defeats the Swedes at the Battle of Lesnaya.

1740–Dutch colonists and various slave groups begin massacring ethnic Chinese in Batavia, eventually killing 10,000 people, which leads to a two-year-long war throughout Java.

1757–Charles X of France is born Charles Philippe de France at Palace of Versailles, France. His rule of almost six years ended in the July Revolution of 1830, which resulted in his abdication and the election of Louis Philippe, Duke of Orléans, as King of the French.

1760–Russian forces occupy Berlin, Germany, during the Seven Years' War.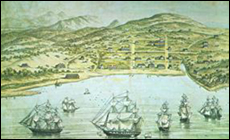 1776–Spanish missionaries dedicate the first mission chapel on the northern California coast at Yerba Buena. In 1847, the city which grew up around the mission changed its name to San Francisco.

1790–An earthquake shakes northern Algeria, causing severe damage and killing 3,000 people. It causes a tsunami in the Mediterranean Sea.

1799–The HMS Lutine sinks, killing 240 men. The ship lost a cargo worth £1,200,000.

1804–Hobart, the capital of Tasmania, is founded.

1806–Prussia begins the War of the Fourth Coalition against France.

1812–In the War of 1812, a naval engagement takes place on Lake Erie, and American forces capture two British ships: HMS Detroit and HMS Caledonia.

1817–In Venice, Italy, Lord Byron finishes his satire, Beppo, which would mark his turn toward "serio-comic" verse.

1820–Guayaquil declares independence from Spain.

1824–Slavery is abolished in Costa Rica.


1831–Ioannis Kapodistrias, the first head of state of independent Greece, is assassinated in Nafplion, Greece, at age 55.

1834–The Dublin and Kingstown Railway opens as the first public railway on the island of Ireland.

1835–Composer, Camille Saint-Saëns, is born in Paris, France. He was an organist, conductor, and pianist of the Romantic era. His best known works include Introduction and Rondo Capriccioso, Second Piano Concerto, First Cello Concerto, Danse macabre, the opera Samson and Delilah, Third Violin Concerto, Third ("Organ") Symphony, and Carnival of the Animals.

1844–The New York Tribune publishes Edgar Allen Poe's "Annabel Lee."

1847–Slavery is abolished in Saint Barthélemy (in the West Indies) and all remaining slaves are freed.

1854–The siege of Sebastopol begins in the Crimean War.

1861–In the American Civil War, Union troops repel a Confederate attempt to capture Fort Pickens.

1864–In American Civil War, Union cavalrymen in the Shenandoah Valley defeat Confederate forces at Toms Brook, Virginia.

1873–A meeting at the U.S. Naval Academy establishes the U.S. Naval Institute.

1873–Businessman, Charles Rudolph Walgreen, is born in Knoxville, Illinois. He founded the drug store chain, Walgreens. Walgreens was one of the first to carry non-pharmaceuticals as a mainstay of the store's retail offerings. It offered low-priced lunch counters and introduced the malted milk shake in 1922. By 1927, Walgreen had established 110 stores.

1874–The General Postal Union is created as a result of the Treaty of Bern.

1888–The Washington Monument officially opens to the general public in Washington, D.C.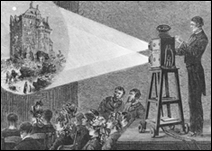 1890–Evangelist, Aimee Semple McPherson, is born Aimee Elizabeth Kennedy in Salford, Ontario, Canada. She founded the International Church of the Foursquare Gospel. McPherson's preaching style, extensive charity work, and ecumenical contributions were a major influence in revitalization of American Evangelical Christianity in the 20th century.

1895–The first slide or "magic lantern" show opens, with five slides per second. It is a step toward moving pictures.

1900–The Cook Islands become a territory of the United Kingdom.

1903–Eleven inches of rain falls in 24 hours in New York City.

1903–Businessman, Walter (Francis) O'Malley, is born in The Bronx, New York. He was a sports executive who owned the Brooklyn/Los Angeles Dodgers team in Major League Baseball from 1950 to 1979. In 1958, as owner of the Dodgers, he brought major league baseball to the West Coast, moving the Dodgers from Brooklyn, New York, to Los Angeles, California.

1907–Las Cruces, New Mexico, is incorporated.

1907–Actor, Jacques Tati, is born Jacques Tatischeff in Le Pecq, Yvelines, France. Throughout his long career, he worked as a comic actor, writer, and director. With his trademark raincoat, umbrella, and pipe, Hulot is among the most memorable comic characters in cinema. His films include Jour de fête, Les Vacances de Monsieur Hulot, Mon Oncle, Play Time, Trafic, and Parade.

1911–An accidental bomb explosion in Hankou, Wuhan, China, leads to the ultimate fall of the Qing Empire.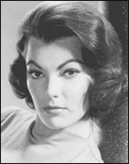 1913–The steamship SS Volturno catches fire in the mid-Atlantic.

1914–During World War I, Antwerp, Belgium, falls to German troops.

1919–The Cincinnati Reds win the World Series.

1933–Actress, Judy Tyler, is born Judith Mae Hess in Milwaukee, Wisconsin. She is best known for her co-starring role in the movie Jailhouse Rock. Her acting career began as a teenager, with regular appearances on The Howdy Doody Show as Princess Summerfall Winterspring. Her only other film was Bop Girl Goes Calypso.

1934–King Alexander I of Yugoslavia and Louis Barthou, Foreign Minister of France, are assassinated.

1935–Prince Edward, Duke of Kent, is born Edward George Nicholas Paul Patrick in London, England. He is a grandchild of King George V and Queen Mary. He is the President of the Scout Association, the Royal United Services Institute, and the Royal Institution of Great Britain.

1936–Generators at Boulder Dam (later renamed to Hoover Dam) begin to generate electricity from the Colorado River and transmit it 266 miles to Los Angeles, California.

1940–In the Battle of Britain, St. Paul's Cathedral in the city of London, England, is hit by a bomb during a night-time air raid by the German Luftwaffe.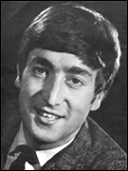 1940–Musician, John (Winston) Lennon, of The Beatles, is born at Oxford Street Maternity Hospital in Liverpool, England. In the early days of Beatlemania, he was nicknamed "The Sexy One." Officially the "first Beatle" (as he started the band, initially called The Quarrymen), he was the group's rhythm guitarist and main songwriter for the group with his partner, Paul McCartney. When The Beatles broke up in 1970, Lennon started a new band, with his wife Yoko Ono, called The Plastic Ono Band. Lennon's songs (with The Beatles and solo) include Please Please Me, A Hard Day's Night, Revolution, Strawberry Fields Forever, I Am the Walrus, All You Need Is Love, Lucy in the Sky with Diamonds, Dear Prudence, Julia, Come Together, Don't Let Me Down, Imagine, Mind Games, Whatever Gets You Through the Night, and (Just Like) Starting Over. As one of The Beatles and a solo artist, Lennon is considered one of the most renowned musicians, singers, and performers of all time.

1941–A coup in Panama declares Ricardo Adolfo de la Guardia Arango the country's new President.

1941–Broadcaster and journalist, Brian (Patrick) Lamb, is born in Lafayette, Indiana. He founded C-SPAN, an American cable network which provides coverage of the U.S. House of Representatives and U.S. Senate, as well as other public affairs events. Lamb has conducted thousands of interviews, including those on C-SPAN's shows Booknotes and Q&A, and is known for his unique interview style, focusing on short, direct questions.


1941–Politician, (Chester) Trent Lott, is born in Grenada, Mississippi. After Republicans took the majority in the U.S. Senate, Lott became Senate Majority Whip in 1995, and then Senate Majority Leader in 1996, upon the resignation of presidential nominee Bob Dole of Kansas.

1941–Singer and actress, Helen Morgan, dies of cirrhosis of the liver in Chicago, Illinois, at age 41. A quintessential torch singer, she made a big splash in the Chicago club scene in the 1920s. She suffered from bouts of alcoholism, and despite her notable success, her stage career was relatively short. She is portrayed by Anne Blyth in the feature film The Helen Morgan Story.

1942–The Statute of Westminster 1931 formalises Australian autonomy.

1942–On the last day of the October Matanikau action on Guadalcanal, U.S. Marine Corps forces withdraw back across the Matanikau River, after destroying most of the Imperial Japanese Army's 4th Infantry Regiment.

1942–Shukri (Mohammed) Ghanem, Prime Minister of Libya, is born in Tripoli, Libya.

1944–John (Alec) Entwistle, bass player for The Who, is born in Chiswick, London, England.

1944–Singer, Nona Hendryx, is born in Trenton, New Jersey. She was a member of the trio, Labelle, who had a hit with Lady Marmalade. Her cousin was musician, Jimi Hendrix.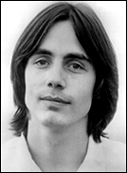 1945–A parade in held in New York City for Fleet Admiral Nimitz and 13 USN/USMC Medal of Honor recipients.

1947–Songwriter, Rod Temperton, is born Rodney Lynn Temperton in Cleethorpes, Lincolnshire, England. His songs include hits for Michael Jackson: Thriller, Off the Wall, and Rock with You.

1948–Singer-songwriter, (Clyde) Jackson Browne, is born in Heidelberg, Germany. is hits include The Pretender, Running on Empty, Lawyers in Love, Doctor My Eyes, and Somebody's Baby.

1952–Television personality, Sharon (Rachel) Osbourne, is born in Brixton, London, England. She first came into public prominence after appearing in The Osbournes, a reality TV show that followed her family's daily life. Osbourne later became a talent show judge on shows such as the British and original version of The X Factor and America's Got Talent. She is married to rocker, Ozzy Osbourne.

1952–Dennis (William) Stratton, of Iron Maiden, is born in London, England.

1954–Actor, Scott (Stewart) Bakula, is born in St. Louis, Missouri. He is best known for the role of Sam Beckett on the sci-fi TV series Quantum Leap. He appeared in the films Sibling Rivalry, Necessary Roughness, Color of Night, Lord of Illusions, American Beauty, and Life as a House.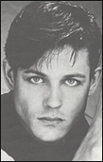 1954–James Fearnley, accordion player for The Pogues, is born in Worsley, Greater Manchester, England.

1958–Eddie Cochran records his hit C'mon Everybody.

1958–Actor, Michael (Kevin) Paré, is born in Brooklyn, New York. He appeared in the films Eddie and the Cruisers, Undercover, Streets of Fire, The Philidelphia Experiment, Village of the Damned, and Hope Floats.

1958–Pope Pius XII dies of heart failure in Castel Gandolfo, Italy, at age 82.

1959–Bobby Darin becomes the youngest performer to headline the Sands Hotel's Copa Room in Las Vegas, Nevada.

1962–Uganda becomes an independent Commonwealth realm.

1963–In northeast Italy, over 2,000 people are killed when a large landslide behind the Vajont Dam causes a giant wave of water to overtop it.

1966–The Binh Tai Massacre takes place during the Vietnam War.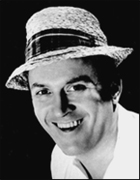 1966–Politician, David Cameron, is born David William Donald Cameron in Marylebone, London, England. He served as Prime Minister of the United Kingdom. Following the election of a hung parliament in the 2010 general election, Cameron became Prime Minister as the leader of a coalition between the Conservatives and Liberal Democrats. The 43-year-old Cameron became the youngest Prime Minister since Lord Liverpool in 1812, beating the record previously set by Tony Blair in May 1997. He was re-elected as Prime Minister in the 2015 general election.

1967–Self-proclaimed "fifth Beatle," Murray the K, is fired from his disc jockey slot at WOR in New York, because of his "inability to live with direction."

1967–Ernesto "Che" Guevara, Latin American revolutionary, dies from execution in La Higuera, Vallegrande, Bolivia, at age 39. He was a Marxist revolutionary, physician, author, guerrilla leader, diplomat, and military theorist. Following the Cuban Revolution, Guevara performed a number of key roles in the new government. These included reviewing the appeals and firing squads for those convicted as war criminals during the revolutionary tribunals, instituting agrarian land reform as minister of industries, helping spearhead a successful nationwide literacy campaign, serving as both national bank president and instructional director for Cuba's armed forces, and traversing the globe as a diplomat on behalf of Cuban socialism. Guevara remains both a revered and reviled historical figure. Time magazine named him one of the 100 most influential people of the 20th century.

1967–Fitness trainer, Joseph Pilates, dies in New York, New York, at age 83. He invented and promoted the Pilates method of physical fitness.

1969–In Chicago, Illinois, the U.S. National Guard is called in for crowd control, as demonstrations continue in connection with the trial of the "Chicago Eight," which began on September 24th.

1969–Yoko Ono enters King's College Hospital in London, England. She will suffer her second miscarriage three days later.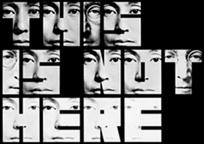 1970–The Khmer Republic is proclaimed in Cambodia.

1971–Yoko Ono's art exhibit, "This Is Not Here," opens at the Everson Museum of Art in Syracuse, New York, on John Lennon's 31st birthday. The exhibit will run through October 27th. The proceedings are filmed and are broadcast on U.S. television on May 11, 1972, as "John and Yoko in Syracuse, New York." A jam session in celebration of John's birthday comes together at a Syracuse hotel, with Ringo Starr, Phil Spector, Klaus Voormann, Allen Ginsberg, Jim Keltner taking part. John and Yoko are also interviewed by a Japanese journalist, the interview becoming known as "the argument interview" due to the unusual amount of disagreement that occurred between the Lennons.

1972–Actress, Miriam Hopkins, dies of a heart attack in New York, New York, at age 69. She appeared in the films Becky Sharp, Barbary Coast, These Three, The Old Maid, Old Acquaintance, The Heiress, The Outcasts of Poker Flat, The Children's Hour, and Fanny Hill.

1973–Elvis and Priscilla Presley divorce after six years of marriage.

1974–Industrialist, Oskar Schindler, dies in Hildesheim, West Germany, at age 66. He was a spy and member of the Nazi Party who is credited with saving the lives of 1,200 Jews during the Holocaust: he employed them in his enamelware and ammunitions factories, which were located in occupied Poland and the Protectorate of Bohemia and Moravia. He is the subject of the 1982 novel, Schindler's Ark, and the subsequent 1993 film Schindler's List.


1975–Musician, Sean (Taro Ono) Lennon is born in New York, New York. He is the second son of musician, John Lennon. His mother is artist, Yoko Ono. Singer, Elton John, is his godfather.

1978–Singer-songwriter, Jacques Brel, dies of a pulmonary embolism in Bobigny, France, at age 49. He composed and performed literate, thoughtful, and theatrical songs that generated a large, devoted following, initially in Belgium and France, and later throughout the world. He became a major influence on English-speaking songwriters and performers such as David Bowie, Alex Harvey, Leonard Cohen, Marc Almond, and Rod McKuen. His songs include If You Go Away, Amsterdam, If We Only Have Love, Old Folks, and Seasons of the Sun.

1980–Pope John Paul II shakes hands with the Dalai Lama during a private audience in Vatican City.

1980–Princess Caroline of Monaco divorces Philippe Junot.

1980–High in the sky of New York City, a plane (hired by Yoko Ono) skywrites congratulatory words for John Lennon and his son, Sean, in honor of their birthdays. The Lennon single, (Just Like) Starting Over is released.

1981–Capital punishment is abolished in France.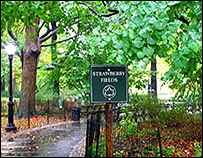 1983–An attempted assassination of South Korean President, Chun Doo-hwan, takes place during an official visit to Rangoon, Burma. Chun survives, but the blast kills 17 of his entourage, including four cabinet ministers, and injures 17 others. Four Burmese officials also die in the blast.

1985–"Strawberry Fields" in New York's Central Park is completed and officially opened to the public on the 45th anniversary of John Lennon's birthday. Yoko Ono and Sean Lennon oversee the ceremony.

1986–The musical The Phantom of the Opera has its first performance at Her Majesty's Theatre in London, England.

1987–Author, playwright, and diplomat, Clare Boothe Luce, dies of brain cancer in Washington, D.C., at age 84. She was the United States Ambassador to Italy. Her writings extended from drama and screen scenarios to fiction, journalism, and war reportage. She was the wife of Henry Luce, publisher of the magazines Time, Life, Fortune, and Sports Illustrated.

1989–An official news agency in the Soviet Union reports the landing of a UFO in Voronezh.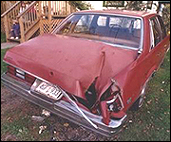 1990–A special broadcast of John Lennon's song Imagine is carried by approximately 1,000 radio stations in over 50 countries in celebration of Lennon's 50th birthday. The event is sponsored by the Trusteeship Council Chamber of the United Nations.

1991–Ecuador becomes a member of the Berne Convention.

1992–A great meteorite is seen from Kentucky to New York along the East Coast of the United States. A fragment of the meteorite lands in the driveway of the Knapp residence in Peekskill, New York, destroying the family's 1980 Chevrolet Malibu.

1995–An Amtrak Sunset Limited train is derailed by saboteurs near Palo Verde, Arizona.

1995–Alexander Frederick Douglas-Home, British Prime Minister (1963-1964), dies in Coldstream, Berwickshire, Scotland, at age 92.

1999–Jazz musician, Milt Jackson, dies of liver cancer in Manhattan, New York, at age 76. He was a vibraphonist, usually thought of as a bebop player, although he performed in several jazz idioms. He is especially remembered for his cool, swinging solos as a member of the Modern Jazz Quartet.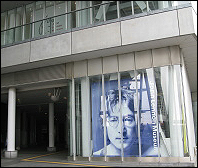 2000–John Lennon's views on everything from the breakup of The Beatles to his attitude toward revolution and drugs, deemed too controversial to print 30 years before, are now revealed in a new unedited version of the book Lennon Remembers: The Complete Rolling Stone Interviews.

2000–On what would have been John Lennon's 60th birthday, the John Lennon Museum opens to the public, just north of Tokyo, Japan.

2000–Actor, David Dukes, dies of a heart attack in Lakewood, Washington, at age 55. He appeared in the films The Strawberry Statement, The Wild Party, A Little Romance, Only When I Laugh, Without a Trace, See You in the Morning, The Handmaid's Tale, and Gods and Monsters.

2001–Model, actress, and singer, Dagmar, dies of undeclosed causes in Ceredo, West Virginia, at age 79. As a statuesque, busty blonde, she became the first major female star of television, receiving a lot of press coverage during the 1950s.

2001–Film director and producer, Herbert Ross, dies of heart failure in New York, New York, at age 74. His films include Carmen Jones, The Young Ones, Summer Holiday, Funny Girl, Goodbye, Mr. Chips, Funny Lady, The Last of Sheila, The Goodbye Girl, Pennies From Heaven, The Turning Point, Max Dugan Returns, Footloose, and Boys on the Side.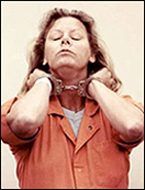 2002–Serial killer, Aileen Wuornos, dies of execution by lethal injection in Florida State Prison, Bradford County, Florida, at age 46. She killed seven men in Florida between 1989 and 1990. Wuornos claimed that her victims had either raped or attempted to rape her while she was working as a prostitute, and that all of the homicides were committed in self-defense. She was convicted and sentenced to death for six of the murders. The theatrical film, Monster, starred Charlize Theron as Wuornos. The TV movie, Overkill: The Aileen Wuornos Story, starred Jean Smart.

2003–Mission: Space opens to the public in the Epcot park at Walt Disney World. The opening ceremony includes several astronauts from all eras of space exploration.

2005–Comedian, Louis Nye, dies of lung cancer in Los Angeles, California, at age 92. He was a popular sketch comedian who primarily played urbane, wealthy, bon vivant types. As a regular on The Steve Allen Show, he took part in the weekly "Man on the Street" sketches. He appeared in the films Sex Kittens Go to College, The Facts of Life, Zotz!, The Stripper, The Wheeler Dealers, Good Neighbor Sam, A Guide for the Married Man, and Cannonball Run II.

2006–North Korea allegedly tests its first nuclear device.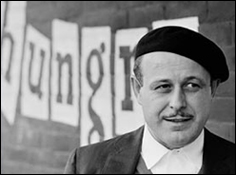 2007–Impresario, Enrico Banducci, dies in his sleep in South San Francisco, California, at age 85. He operated the hungry i nightclub in San Francisco's North Beach neighborhood, where he launched the careers of Lenny Bruce, Mort Sahl, Bill Cosby, Jonathan Winters, Phyllis Diller, The Smothers Brothers, Barbra Streisand, Woody Allen, and Dick Cavett. The hungry i featured the original brick wall in the stage background, a staple for stand up comedy presentations ever since.

2009–The first lunar impact takes place of the Centaur and LCROSS spacecrafts as part of NASA's Lunar Precursor Robotic Program.

2012–Members of the Pakistani Taliban make a failed attempt to assassinate outspoken schoolgirl, Malala Yousafzai.

2014–Comedienne, Jan Hooks, dies of throat cancer in Woodstock, New York, at age 57. She is best known as a cast member of the late night comedy show Saturday Night Live, from 1986 to 1991. She appeared in the films Pee-wee's Big Adventure, Wildcats, Batman Returns, Coneheads, and A Dangerous Woman.

2016–Despite recent campaign disasters on both sides, Republican candidate, Donald Trump, and Democratic candidate, Hillary Clinton, hold the second presidential debate of 2016 at Washington University in St. Louis, Missouri. It is a "town meeting" format.

2016–Pope Francis announces the upcoming creation of 17 new Cardinals: 13 of them will be under the age of 80, and able to vote in a future papal conclave to select a new Pope. Americans are the largest group represented, with three (Indianapolis got its first Cardinal), but most are from developing countries in Asia, Africa, or South America, including some countries that have never had a Cardinal before (Mauritius, Central African Republic, Malaysia, Bangladesh, and Papua New Guinea). Four others above age 80, including an Albanian priest, are also named.

2016–A Palestinian gunman opens fire on people waiting at a tram stop in Jerusalem, killing at least two people (including a police officer) and injuring six others. The gunman is then shot dead after exchanging fire with Israeli police.

2016–Film director, Andrzej Wajda, dies from pulmonary failure in Warsaw, Poland, at age 90. He is best known for his trilogy of war films consisting of A Generation (1954), Kanal (1956), and Ashes and Diamonds (1958).


PHOTOS TOP TO BOTTOM: Robert de Sorbon; the Prague astronomical clock; Leopold V, Archduke of Austria; the northern California coast at Yerba Buena; Camille Saint-Saëns; a magic lantern show; Judy Tyler; John Lennon; Helen Morgan; Jackson Browne; Michael Pare; Murray the K; Yoko Ono's art exhibit "This Is Not Here"; Jacques Brel; Strawberry Fields in New York City's Central Park; a car in Peekskill, New York, hit by a meteorite; The John Lennon Museum in Tokyo, Japan; Aileen Wuornos; and Enrico Banducci.