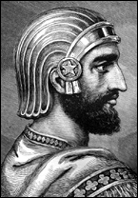 BC 539–Cyrus the Great (founder of the Persian Empire) enters the capital of Babylon and allows the Jews to return to their land.

312–Constantine the Great enters Rome after his victory at the Battle of the Milvian Bridge, stages a grand adventus in the city, and is met with popular jubilation. Maxentius' body is fished out of the Tiber and beheaded.

437–Valentinian III, Western Roman Emperor, marries Licinia Eudoxia, daughter of his cousin, Theodosius II, Eastern Roman Emperor in Constantinople, unifying the two branches of the House of Theodosius.

969–Byzantine troops occupy Antioch, Syria.

1266–Margaret of Austria, Queen of Bohemia, dies in Krumau am Kamp, Austria, at age 62.

1268–Italian King Conradin is executed along with his companion, Frederick I, Margrave of Baden, by Charles I of Sicily.

1390–The first trial for witchcraft takes place in Paris, France, leading to the death of three people.

1467–Charles the Bold defeats Liège.

1591–Pope Innocent IX is elected.

1618–English adventurer, writer, and courtier, Sir Walter Raleigh, is beheaded for allegedly conspiring against James I of England.

1658–In the Second Northern War, naval forces of the Dutch Republic defeat the Swedes in the Battle of the Sound.

1665–Portuguese forces defeat the Kingdom of Kongo and decapitate King António I of Kongo, also known as Nvita a Nkanga.

1675–Leibniz makes the first use of the long "s" as a symbol of the integral in calculus.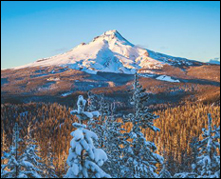 1787–Mozart's opera, Don Giovanni, receives its first performance in Prague, Czech Republic.

1792–Mount Hood, in Oregon, is named after Samuel Hood, 1st Viscount Hood, by Lt. William E. Broughton, who sighted the mountain near the mouth of the Willamette River.

1863–Eighteen countries meet in Geneva, Switzerland, and agree to form the International Red Cross.

1863–During the American Civil War, forces under Union General Ulysses S. Grant repel a Confederate attack led by General James Longstreet. Union forces then open a supply line into Chattanooga, Tennessee.

1875–Marie of Romania is born Marie Alexandra Victoria in Eastwell Park, Kent, England. Born into the British royal family, she was titled Princess Marie of Edinburgh at birth. Her parents were Prince Alfred, Duke of Edinburgh, and Grand Duchess Maria Alexandrovna of Russia. She was the last Queen of Romania as the wife of King Ferdinand I.

1888–The Convention of Constantinople is signed, guaranteeing free maritime passage through the Suez Canal during war and peace.

1891–Stage actress, Fanny Brice, is born Fania Borach in New Yoek, New York. She was an illustrated song model, comedian, singer, and film actress who made many stage, radio, and film appearances. She was the creator and star of the top-rated radio comedy series The Baby Snooks Show. Thirteen years after her death, she was portrayed on the Broadway stage by Barbra Streisand in the 1964 musical Funny Girl and its 1968 film adaptation of the same name. She was married to professional gambler, Julius "Nicky" Arnstein, and songwriter and stage producer, Billy Rose.

1901–In Amherst, Massachusetts, nurse Jane Toppan is arrested for murdering the Davis family of Boston with an overdose of morphine.

1901–Leon Czolgosz, the assassin of U.S. President William McKinley, is executed by electrocution.

1902–Some of the earliest known recordings of black music are made. The Dinwiddie Quartet record several spirituals for the Victor Talking Machine Company, which are eventually released on the Monarch label.

1911–Publisher, lawyer, and politician, Joseph Pulitzer, dies in Charleston, South Carolina, at age 64. He was publisher of the St. Louis Post Dispatch and the New York World. Pulitzer introduced the techniques of yellow journalism (a type of journalism that presents little or no legitimate well-researched news) to the newspapers he acquired in the 1880s. Perhaps he is best known for establishing the Pulitzer Prizes, which were established in 1917, by money he bequeathed to Columbia University to recognize artistic and journalistic achievements in the United States. The prizes are given annually to award achievements in American journalism and photography, as well as literature and history, poetry, music, and drama. Pulitzer also founded the Columbia School of Journalism by his philanthropic bequest, which opened in 1912.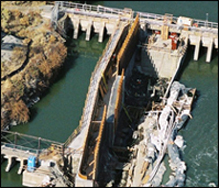 1918–The German High Seas Fleet is incapacitated when sailors mutiny on the night of the 29th and 30th, an action which would trigger the German Revolution of 1918-1919.

1921–The Link River Dam, a part of the Klamath Reclamation Project, is completed.

1921–The second trial of Sacco and Vanzetti takes place in America.

1921–The Harvard University football team loses to Centre College, ending a 25-game winning streak. This is considered one of the biggest upsets in college football.

1922–King Victor Emmanuel III of Italy appoints Benito Mussolini as Prime Minister.

1923–Turkey becomes a republic following the dissolution of the Ottoman Empire.

1925–Journalist and author, Dominick (John) Dunne, is born in Hartford, Connecticut. He began his career as a producer in film and television, noted for involvement with the pioneering gay film The Boys in the Band and the award winning drug film Panic in Needle Park. A frequent contributor to Vanity Fair, Dunne also appeared regularly on TV from the 1980s, discussing crime. His son is actor, Griffin Dunne, and his daughter was actress, Dominique Dunne.

1929–"Black Tuesday" descends upon the New York Stock Exchange. Prices collapse amid panic selling, and thousands of investors are wiped out as America's "Great Depression" begins.

1941–In the Kaunas Ghetto, over 10,000 Jews are shot by German occupiers at the Ninth Fort, a massacre known as the "Great Action."

1942–In the United Kingdom, leading clergymen and political figures hold a public meeting to register outrage over Nazi Germany's persecution of Jews.

1944–The city of Breda, Netherlands, is liberated by the 1st Polish Armoured Division during World War II.

1944–The Soviet Red Army enters Hungary.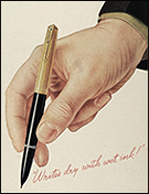 1944–Denny Laine, of both The Moody Blues and Wings, is born Brian Frederick Hines in Birmingham, England.

1945–Getúlio Vargas, President of Brazil, resigns.

1945–The first commercially made ballpoint pens go on sale at Gimbels Department Store in New York City at the price of $12.50 each. They had been patented 57 years earlier.

1947–Actor, Richard (Stephen) Dreyfuss, is born in Brooklyn, New York. He appeared in the films Hello Down There, American Graffiti, Dillinger, The Apprenticeship of Duddy Kravitz, Inserts, Jaws, Close Encounters of the Third Kind, The Goodbye Girl, The Competition, Whose Life Is It Anyway?, The Buddy System, Down and Out in Beverly Hills, Tin Men, Nuts, Once Around, The American President, and Mr. Holland's Opus.

1948–Israeli soldiers capture the Palestinian village of Safsaf in the Galilee and massacre villagers after they surrender.

1950–Gustaf V of Sweden dies due to flu complications at Drottningholm Palace in Ekerö Municipality of Stockholm County, Sweden, at age 92. He had reigned for 43 years. He was the last Swedish monarch to exercise his royal prerogatives, which were formally abolished with the remaking of the Swedish constitution in 1974. He was the first Swedish king since the High Middle Ages not to have a coronation, so he never wore a crown, a tradition continuing to date.

1953–BCPA Flight 304 DC-6 crashes near San Francisco, California. Pianist, William Kapell, is among the 19 people killed.

1955–The Soviet battleship, Novorossiysk, strikes a World War II mine in the harbor at Sevastopol.

1956–Israeli forces invade the Sinai Peninsula and push Egyptian forces back toward the Suez Canal.

1956–The Tangier International Zone is nationalized by Morocco.

1957–Prime Minister David Ben-Gurion of Israel and five of his ministers are injured when Moshe Dwek throws a grenade into Israel's Knesset.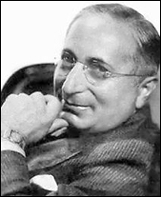 1957–Buddy Holly's single, Oh Boy/Not Fade Away, is released.

1957–Movie mogul, Louis B. Meyer, dies of leukemia in Los Angeles, California, at age 73. He co-founded Metro-Goldwyn-Mayer (MGM) studios in 1924. Under Mayer's management, MGM became the most prestigious film studio, accumulating the largest concentration of leading writers, directors, and stars in Hollywood. Mayer was a staunch conservative, at one time the chairman of California's Republican Party. In 1927, he was one of the founders of the Academy of Motion Picture Arts and Sciences (AMPAS), famous for its annual Academy Awards ceremonies.

1958–While serving in the Army, Elvis Presley attends a Bill Haley concert in Stuttgart, West Germany.

1960–Boxer, Cassius Clay, wins his first professional fight in Louisville, Kentucky.

1960–An airplane carrying the Cal Poly football team crashes on takeoff in Toledo, Ohio.

1961–Syria exits from the United Arab Republic.

1963–The Hollies begin the recording sessions for their first album.

1963–Actor, Adolphe Menjou, dies of hepatitis in Beverly Hills, California, at age 73. His career spanned both silent films and talkies. He appeared in the films The Sheik, The Three Musketeers, Bella Donna, A Farewell to Arms, Little Miss Marker, A Star Is Born, Stage Door, Golden Boy, Step Lively, State of the Union, Bundle of Joy, and Pollyanna.

1964–The United Republic of Tanganyika and Zanzibar is renamed the United Republic of Tanzania.

1964–A collection of irreplaceable gems, including the 565-carat Star of India, is stolen by a group of thieves from the American Museum of Natural History in New York City.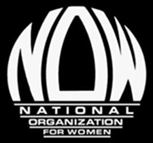 1966–The National Organization for Women (NOW) is founded. One of the founders is feminist housewife Betty Friedan who identified in her book, The Feminine Mystique, universal feelings of despair and hopelessness in the majority of American women who had been college educated and were now wives and mothers.

1966–Beale Street, in Memphis, Tennessee, popularly referred to as "the Home of the Blues," is made a national landmark.

1967–Montreal's World Fair, Expo 67, in Montreal, Canada, closes after having welcomed over 50 million visitors.

1967–Hair opens at New York's Public Theatre. It's advertised as "The American Tribal Love-Rock Musical."

1969–The first-ever computer-to-computer link is established on ARPANET, the precursor to the Internet.

1971–John Lennon and Yoko Ono complete recording for Happy Xmas (War Is Over).

1971–Actress, Winona Ryder, is born Winona Laura Horowitz in Winona, Minnesota. She appeared in the films Lucas, Square Dance, Beetlejuice, 1969, Heathers, Great Balls of Fire, Welcome Home Roxy Carmichael, Edward Scissorhands, Mermaids, The Age of Innocence, The House of the Spirits, Reality Bites, Little Women, How to Make an American Quilt, The Crucible, Celebrity, Girl Interrupted, Autumn in New York, and Mr. Deeds. Her father is author-publisher, Michael Horowitz (he worked as an archivist for psychedelic guru, Dr. Timothy Leary, who was Ryder's godfather).

1971–Southern rocker, Duane Allman, dies in a motorcycle accident in Macon, Georgia, at age 24. He was a founding member of The Allman Brothers Band.

1972–The three surviving perpetrators of the Munich massacre are released from prison in exchange for the hostages of hijacked Lufthansa Flight 615.

1980–The demonstration flight of a secretly modified C-130 for an Iran hostage crisis rescue attempt ends in a crash landing at Eglin Air Force Base's Duke Field in Florida, leading to cancellation of Operation Credible Sport.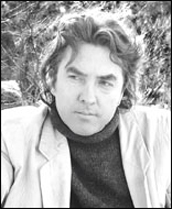 1985–Major General Samuel K. Doe is announced the winner of the first multi-party election in Liberia.

1986–British Prime Minister, Margaret Thatcher, opens the last stretch of the M25 motorway.

1991–The American Galileo spacecraft makes its closest approach to 951 Gaspra, becoming the first probe to visit an asteroid.

1994–Francisco Martin Duran fires over two dozen shots at the White House in Washington, D.D. He will later be convicted of trying to kill President Bill Clinton.

1995–Writer, Terry Southern, dies of respiratory failure in New York, New York, at age 71. He was an essayist, screenwriter, and university lecturer, noted for his distinctive satirical style. Part of the Paris postwar literary movement in the 1950s, and a companion to Beat writers in Greenwich Village, Southern was also at the center of Swinging London in the 1960s, and helped to change the style and substance of American films in the 1970s. In the 1980s, he wrote for Saturday Night Live and lectured on screenwriting at several universities in New York. His work includes Candy, The Magic Christian, Dr. Strangelove, The Loved One, The Cincinnati Kid, and Easy Rider.

1998–Space Shuttle Discovery blasts off on STS-95 with 77-year-old John Glenn on board, making him the oldest person to go into space.

1998–ATSC HDTV broadcasting in the United States is inaugurated with the launch of STS-95 space shuttle mission.

1998–While en route from Adana to Ankara, a Turkish Airlines flight with a crew of six and 33 passengers is hijacked by a Kurdish militant who orders the pilot to fly to Switzerland. Instead, the plane lands in Ankara, after the pilot tricks the hijacker into thinking that he is landing in the Bulgarian capital of Sofia to refuel.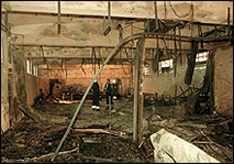 1998–Hurricane Mitch, the second deadliest Atlantic hurricane in history, makes landfall in Honduras.

1998–The Gothenburg discothèque fire in Sweden kills 63 people and injures 200 others.

1999–A large cyclone devastates Odisha, India.

2002–In Ho Chi Minh City, a fire destroys a luxurious department store where 1,500 people are shopping. Over 60 people die and more than 100 are unaccounted for.

2004–The Arabic-language news network, Al Jazeera, broadcasts an excerpt from a 2004 Osama bin Laden video in which the terrorist leader first admits direct responsibility for the September 11, 2001 attacks and references the 2004 U.S. Presidential election.

2005–Bombings in Delhi, India, kill more than 60 people.

2005–Actor, Lloyd Bochner, dies of cancer in Santa Monica, California, at age 81. He appeared in the films Harlow, Point Blank, Tony Rome, The Detective, The Dunwich Horror, Mazes and Monsters, and The Lonely Lady.

2008–Delta Air Lines merges with Northwest Airlines, creating the world's largest airline and reducing the number of U.S. legacy carriers to five.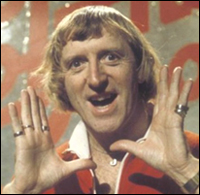 2011–Radio and television host, Jimmy Savile, dies of pneumonia in Leeds, West Yorkshire, England, at age 84. He is best known for hosting the long-running BBC music chart show Top of the Pops. His media career began as a disc jockey at Radio Luxembourg in 1958, and on Tyne Tees Television in 1960, where he developed a reputation for eccentricity and flamboyance. After his death, hundreds of allegations of sexual abuse were made against him, leading the police to believe that Savile was a predatory sex offender: possibly one of Britain's most prolific.

2012–Hurricane Sandy hits the east coast of the United States, killing 148 people directly and 138 others indirectly, and causing nearly $70 billion in damages.

2013–Turkey opens a sea tunnel connecting Europe and Asia across the Bosphorus Strait in Istanbul.

2014–The San Francisco Giants win the 2014 World Series.

2014–A mudslide in south-central Sri Lanka kills at least 16 people and leaves more than 100 people missing.

2015–After 35 years, China announces the end of itd One Child Policy.

2015–Congressman, Paul Ryan, a Republican from Wisconsin, is elected as the new Speaker of the U.S. House of Representives. He is the youngest person, since right after the Civil War, to ascend to the most powerful position in Congress.

2016–The U.S. State Department orders family members of employees at the U.S. Consulate General in Istanbul, Turkey, to leave, as extremist groups threaten to kill or kidnap U.S. citizens and Westerners.

2016–The New York City Metropolitan Opera cancels its Saturday performances, as during an afternoon intermission a man sprinkles an unidentified powder into the orchestra pit. One person is exposed and requests medical attention.


PHOTOS TOP TO BOTTOM: Cyrus the Great; Mount Hood in Oregon; the Link River Dam; an early ballpoint ad; Louis B. Mayer; The National Organization for Women (NOW) logo; Terry Southern; the Gothenberg disco fire; and Jimmy Savile.