285–The execution of Saints Crispin and Crispinian during the reign of Diocletian: they are present-day patron saints of leather workers, curriers, and shoemakers.

473–Emperor Leo I acclaims his grandson, Leo II, as Caesar of the Byzantine Empire.

625–Pope Boniface V dies at age 50.

686–Prince Otsu of Japan dies in Asuka, Japan, at age 23. He was a popular and able figure who was a likely successor of his father to the imperial throne, but was forced to commit suicide after false charges of rebellion were laid against him.

912–Rudolph I, King of Burgundy dies at age 53.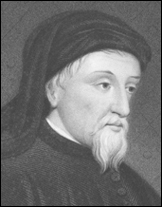 1047–Norwegian King, Magnus the Good, dies suddenly by accident or of disease in Zealand, Denmark, at age 23. Reports include falling overboard from one of the ships he was mustering to invade England and drowning, falling off a horse, and falling ill while on board a ship.

1147–Seljuk Turks defeat German crusaders, under Conrad III, at the Battle of Dorylaeum.

1147–After a siege of four months, crusader knights led by Afonso Henriques reconquer Lisbon, Portugal.

1154–Stephen, King of England, dies of a stomach disorder in Dover, Kent, England, at age 60.

1349–James III of Majorca dies in at the Battle of Llucmajor, at age 34. He was the last ruler of independent Majorca.

1359–Beatrice of Castile dies is Lisbon, Portugal, at age 65.

1400–Poet, Geoffrey Chaucer, dies of the plague in London, England, at age 57. He is best known for his Canterbury Tales.

1415–Henry V of England and his lightly armoured infantry and archers defeat the heavily armoured French cavalry in the Battle of Agincourt on Saint Crispin's Day.

1495–John II of Portugal dies in Alvor, Algarve, at age 40. He is known for re-establishing the power of the Portuguese throne, reinvigorating its economy, and renewing its exploration of Africa and the Orient.

1616–Dutch sea-captain, Dirk Hartog, makes second recorded landfall by a European on Australian soil, at the later-named Dirk Hartog Island off the West Australian coast.

1747–A British fleet, under Admiral Sir Edward Hawke, defeats the French at the Second Battle of Cape Finisterre.

1760–George II of Great Britain dies of an aortic aneurysm at Kensington Palace in London, England, at age 76. His grandson, George III, becomes King of Great Britain.

1812–The American frigate, USS United States, commanded by Stephen Decatur, captures the British frigate HMS Macedonian in the War of 1812.

1822–During the Greek War of Independence, the First Siege of Missolonghi begins.

1825–Composer, Johann Strauss, Jr., is born in St. Ulrich, near Vienna (present-day Neubau), Austria. He composed over 500 waltzes, polkas, quadrilles, and other types of dance music, as well as several operettas and a ballet. In his lifetime, he was known as "The Waltz King," and was largely responsible for the popularity of the waltz in Vienna during the 19th century. His most famous piece of music is The Blue Danube. His father was composer, Johann Strauss I.

1826–Philippe Pinel, founder of psychiatry, dies in Paris, France, at age 81. He also made notable contributions to the classification of mental disorders.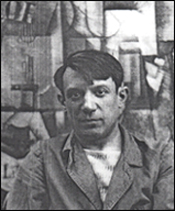 1828–The St. Katharine Docks open in London, England.

1833–Prince Abbas Mirza of Persia dies in Mashhad, Iran, at age 44.

1838–Composer, Georges Bizet, is born Alexandre César Léopold Bizet in Paris, France. Best known for his operas in a career cut short by his early death, Bizet achieved few successes before his final work, Carmen, which has become one of the most popular and frequently performed works in the entire opera repertoire.

1854–The Battle of Balaclava takes place during the Crimean War (known as Charge of the Light Brigade).

1861–The Toronto Stock Exchange is founded in Canada.

1870–Postcards are used for the first time in the U.S.

1881–Painter, Pablo Picasso, is born Pablo Ruiz y Picasso in Málaga, Spain. From an early age, he demonstrated an exceptional artistic talent, painting in a realistic style. As he matured, Picasso experimented with different techniques and styles, ultimately co-founding the Cubist movement. One of his most famous works of cubism is Guernica, a very large canvas which depicts the horror and chaos of war. In the early 1900s, art was evolving and changing at a fantastic rate, and Picasso is considered to be one of the most important catalysts of those changes, establishing himself as one of the world's best-known and most influential individuals of the 20th century.

1900–The United Kingdom annexes the Transvaal.

1909–Character actor, Whit Bissell, is born Whitner Nutting Bissell in New York, New York. Bissell appeared in hundreds of films and television show episodes as a prominent character actor. Viewers of 1950s low-budget science fiction, horror films, and B movies remember him as one of "those actors" that always shows up in those kind of movies. He appeared in the films He Walked by Night, Lost Continent, It Should Happen to You, Creature from the Black Lagoon, The Caine Mutiny, Target Earth, Not as a Stranger, The Desperate Hours, Invasion of the Body Snatchers, The Young Stranger, Gunfight at the O.K. Corral, I Was a Teenage Werewolf, The Defiant Ones, Monster on the Campus, Never So Few, The Time Machine, The Magnificent Seven, Birdman of Alcatraz, Spencer's Mountain, Hud, Where Love Has Gone, The Hallelujah Trail, Airport, and Soylent Green. His stepson, Brian Forster, was the second actor to play the role of Chris Partridge on the TV sitcom The Partridge Family.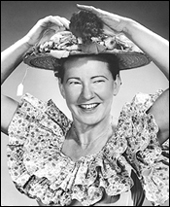 1912–Grand Ole Opry star, Minnie Pearl, is born Sarah Ophelia Colley in Centerville, Hickman County, Tennessee. Pearl's comedy was gentle satire of rural Southern culture, often called "hillbilly" culture. She always dressed in frilly "down home" dresses and wore a hat with a $1.98 price tag hanging from it. Her catchphrase was "How-w-w-DEE-E-E-E! I'm jest so proud to be here!" delivered in a hearty holler. She worked on the Grand Ole Opry for over 50 years and later appeared on the TV show Hee Haw.

1920–After 74 days on hunger strike in Brixton Prison, England, the Sinn Féin Lord Mayor of Cork, Terence MacSwiney, dies.

1920–Alexander of Greece dies of a monkey bite in Athens, Greece, at age 27.

1921–Bat Masterson, American lawman and buffalo hunter, dies of a heart attack in New York, New York, at age 67. He was at his desk writing his last column for the New York Morning Telegraph. The TV series, Bat Masterson, was loosely based on the historical character played by Gene Barry. The series aired 108 episodes from 1958 to 1961, and featured Masterson as a superbly dressed gambler, generally outfitted in a black suit and derby hat. Hundreds of thousands of plastic derby hats and canes were sold as children's toys during the show's run.

1924–The Zinoviev letter, which senior Soviet official, Grigory Zinoviev, denied writing, is published in The Daily Mail. The Labour party would later blame this letter for the Conservatives' landslide election win.

1924–Actor, Billy Barty, is born William John Bertanzetti in Washington, Pennsylvania. In adult life, he stood three feet, nine inches tall, due to cartilage-hair hypoplasia dwarfism, and because of his short stature, he was often cast in movies opposite taller performers for comic effect. He appeared in the films The Day of the Locust, W.C. Fields and Me, Rabbit Test, Foul Play, Hardly Working, Under the Rainbow, Legend, Tough Guys, and Willow.

1927–The Italian luxury liner, SS Principessa Mafalda, sinks off the coast of Brazil, killing 314 people.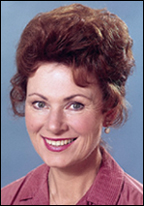 1928–Actor, Tony Franciosa, is born Anthony George Papaleo in New York, New York. He appeared in the films A Face in the Crowd, A Hatful of Rain, Wild is the Wind, The Long Hot Summer, Period of Adjustment, The Pleasure Seekers, The Swinger, and The Drowning Pool. He was married to actress, Shelley Winters.

1928–Actress, Marion Ross, is born in Watertown, Carver County, Minnesota. She is best known for the role of Marion Cunningham on the hit TV series Happy Days. She appeared in the films The Glenn Miller Story, Sabrina, The Proud and the Profane, Lust for Life, Lizzie, God is My Partner, Teacher's Pet, Some Came Running, The Big Circus, Operation Petticoat, Grand Theft Auto, and The Evening Star.

1938–The Archbishop of Dubuque, Francis J.L. Beckman, denounces swing music as "a degenerated musical system... turned loose to gnaw away at the moral fiber of young people," warning that it leads down a "primrose path to hell." His warning is widely ignored.

1940–Benjamin O. Davis, Sr. is named the first African American general in the U.S. Army.

1944–Heinrich Himmler orders a crackdown on the Edelweiss Pirates, a loosely organized youth culture in Nazi Germany that had assisted army deserters and others to hide from the Third Reich.

1944–The USS Tang, under Richard O'Kane (the top American submarine captain of World War II), is sunk by the ship's own malfunctioning torpedo.

1944–The city of Carei, Romania, is liberated from Nazi-Hungarian occupation by Romanian and Soviet forces.

1944–During World War II, the largest naval battle in history takes place in and around the Philippines between the Imperial Japanese Navy and the U.S. Third and U.S. Seventh Fleets.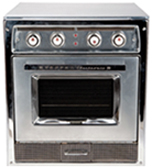 1944–Jon Anderson, lead singer of Yes, is born John Roy Anderson in Accrington, Lancashire, England. Anderson released his first solo album, Olias of Sunhillow in 1976, while still a member of Yes, and subsequently released 13 more albums as a solo artist.

1945–Phil Volk, bass guitarist for Paul Revere & the Raiders, is born Phillip Edward Volk in Burbank, California. Volk appeared in over 750 television shows, 520 of which were episodes of the Dick Clark production, Where the Action Is, which aired daily from 1965 to 1967. The Raiders had 23 charted hits and 14 gold albums and Volk was a member of the band during the period of its greatest success.

1955–The Republic of China takes over administration of Taiwan following Japan's surrender to the Allies.

1955–The microwave oven is introduced in Mansfield, Ohio, at the corporate headquarters of the Tappan Company. The manufacturer put a $1,200 price tag the new stove that could cook eggs in 22 seconds.

1959–Chrissy Amphlett, lead singer of the Divinyls, is born Christine Joy Amphlett in Geelong, Victoria, Australia. The groups biggest hit was I Touch Myself.

1960–A 17-year-old Mick Jagger accidentally meets his old school chum, Keith Richards, on a train. The two bond together again over a mutual love of R&B records and later join Little Boy Blue & the Blue Boys.

1960–Engineer, Harry Ferguson, dies of a barbiturate overdose in Stow-on-the-Wold, Gloucestershire, England, at age 75. The inquest was unable to conclude whether this had been accidental or not. Ferguson developed the modern agricultural tractor, was the first Irishman to build and fly his own aeroplane, and developed the first four-wheel drive Formula One car, the Ferguson P99.

1962–During the Cuban Missile Crisis, Adlai Stevenson shows photos at a meeting of the United Nations Security Council proving that Soviet missiles are installed in Cuba.

1962–American author, John Steinbeck, is awarded the Nobel Prize in Literature.

1968–John Lennon and Yoko Ono announce that they are expecting a child to be born in February 1969. Unfortunately, Yoko will have miscarriage.

1971–The United Nations seats the People's Republic of China and expels the Republic of China.

1973–The Yom Kippur War officially ends with a ceasefire.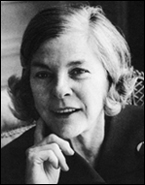 1977–Digital Equipment Corporation releases OpenVMS V1.0.

1980–Proceedings at the Hague Convention on the Civil Aspects of International Child Abduction come to a conclusion.

1983–The United States and its Caribbean allies invade Grenada, six days after Prime Minister Maurice Bishop and several of his supporters are executed in a coup d'état.

1984–Katy Perry, is born Katheryn Elizabeth Hudson in Santa Barbara, California. Perry rose to fame in 2008, with the release her second album, a pop rock record titled One of the Boys, and its singles I Kissed a Girl and Hot n Cold.

1989–Novelist, Mary McCarthy, dies of lung cancer in New York, New York, at age 77. Her books include The Company She Keeps, The Oasis, and The Group.

1991–Rock concert promoter, Bill Graham, dies in a helicopter crash after a Huey Lewis concert in Concord, California, at age 60.

1992–Country singer, Roger Miller, dies of lung cancer in Los Angeles, California, at age 56. His most recognized tunes include the chart-topping country and pop hits King of the Road, Dang Me, and England Swings, all from the mid-1960s Nashville sound era.

1993–Actor, Vincent Price, dies of lung cancer in Los Angeles, California, at age 82. He is well known for his distinctive voice and performances in horror films, yet his career spanned other genres, including film noir, drama, mystery, thriller, and comedy. He appeared in the films The Private Lives of Elizabeth and Essex, The Invisible Man Returns, The House of the Seven Gables, The Song of Bernadette, Leave Her to Heaven, House of Wax, The Ten Commandments, The Story of Mankind, The Fly, House on Haunted Hill, The Big Circus, The Tingler, House of Usher, Pit and the Pendulum, Confessions of an Opium Eater, The Raven, Diary of a Madman, Beach Party, The Last Man on Earth, The Masque of the Red Death, The Abominable Dr. Phibes, The Whales of August, and Edward Scissorhands.

1994–Actress, Mildred Natwick, dies of cancer in Manhattan, New York, at age 89. She appeared in the films The Enchanted Cottage, 3 Godfathers, The Kissing Bandit, She Wore a Yellow Ribbon, The Quiet Man, The Trouble with Harry, The Court Jester, Teenage Rebel, Tammy and the Bachelor, Barefoot in the Park, Daisy Miller, Kiss Me Goodbye, and Dangerous Liaisons.

1995–A commuter train slams into a school bus in Fox River Grove, Illinois, killing seven students.

1995–Pop singer, Cliff Richard, receives a knighthood from Queen Elizabeth II.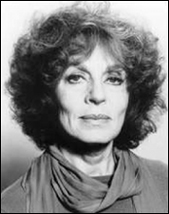 1995–Actress, Viveca Lindfors, dies of rheumatoid arthritis in Uppsala, Sweden, at age 84. She appeared in the films Adventures of Don Juan, Night Unto Night, Dark City, No Sad Songs for Me, Rawhide, King of Kings, Tempest, The Way We Were, Voices, Creepshow, The Sure Thing, and Stargate.

1997–After a brief civil war, which has driven President Pascal Lissouba out of Brazzaville, Denis Sassou Nguesso proclaims himself the President of the Republic of the Congo.

1998–Thousands of people gather in Oklahoma City, Oklahoma, for the ground-breaking ceremony of a memorial to the victims of the 1995 bombing of the Murrah Federal Building.

2002–Actor and singer, Richard Harris, dies of Hodgkin's disease in London, England, at age 72. As a singer, he had a big hit with the Jimmy Webb song MacArthur Park. He appeared in the films Shake Hands with the Devil, The Wreck of the Mary Deare, The Guns of Navarone, Mutiny on the Bounty, This Sporting Life, Major Dundee, Hawaii, Caprice, Camelot, The Molly Maguires, A Man Called Horse, Juggernaut, Robin and Marian, The Field, Patriot Games, Unforgiven, Wrestling Ernest Hemingway, Gladiator, and Harry Potter and the Philosopher's Stone.

2009–Bombings in Baghdad, Iraq, kill 155 people and injure at least 721 others.

2010–Actress, Lisa Blount, dies from the blood disease idiopathic thrombocytopenic purpura in Little Rock, Arkansas, at age 53. She appeared in the films September 30, 1955, An Officer and a Gentleman, Prince of Darkness, Great Balls of Fire!, and Box of Moon Light.

2013–Stuntman-director, Hal Needham, dies of cancer in Los Angeles, California, at age 82. As the highest paid stuntman in the world, Needham broke 56 bones, broke his back twice, punctured a lung, and knocked out a few teeth. His career has included work on 4,500 TV episodes and 310 feature films as a stuntman, stunt coordinator, second unit director, and ultimately, director. He moved behind the camera in 1976 to direct Smokey and the Bandit. His other films include Hooper, The Cannonball Run, Megaforce, and Stroker Ace.

2013–Actress, Marcia Wallace, dies of pneumonia in Los Angeles, California, at age 70. She is best known for the role of receptionist Carol Kester on The Bob Newhart Show. She was also known for her voice work on the TV series The Simpsons. She appeared in the films Pray TV, Teen Witch, My Mom's a Werewolf, Forever for Now, and Big Stan.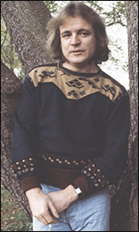 2014–Musician, Jack Bruce, dies of liver disease in Suffolk, England, at age 71. He is best known for his multi-faceted contributions to the British supergroup Cream, which included Eric Clapton and Ginger Baker.

2016–The Catholic Church announces that cremated remains must be kept on consecrated land, rather than scattered or kept at home. The Church first permitted cremation in 1963, but strongly favors burial.

2016–Paul Beatty becomes the first American author to win the Man Booker Prize for his novel The Sellout.

2016–Rockfall inside the Anton Anderson Memorial Tunnel causes an indefinite closure of the tunnel, blocking the only road access to and from Whittier, Alaska, and halting freight train service between Whittier and the Alaskan interior.

2016–Illegally stored explosives in the town of Xinmin in Shaanxi province, China, cause an explosion in a house that kills at least 14 people and injures 147 others.

2016–An accident on board the Thunder River Rapids Ride at Dreamworld on the Gold Coast in Queensland, Australia, leaves four people dead.

2016–Aviation icon, Bob Hoover, dies in Los Angeles, California, at age 94. He was an air show pilot, U.S. Air Force test pilot, and fighter pilot. Known as the "pilot's pilot," Hoover revolutionized modern aerobatic flying and was referred to in many aviation circles as one of the greatest pilots in history.

2017–Crown Prince Mohammed bin Salman of Saudi Arabia announces that a majority of Saudis want a return to moderate Islam. Seventy percent of the kingdom is made up of residents under the age of 30 who welcome the idea of new reforms.

2017–Online retail giant, Amazon will begin offering a secure-lock service, called Amazon Key, that will give delivery personnel a code to unlock a customer's door for five minutes in order to place packages inside the home. The new in-home service will roll out to 37 U.S. metro areas in November 2017.

2017–The Bad Rabbit ransomware attack is rapidly spreading across Europe, primarily targeting organizations and consumers in Russia, Ukraine, Turkey, and Germany. The virus uses a number of exploits to encrypt files on an affected computer until an amount is paid in Bitcoin..


PHOTOS TOP TO BOTTOM: Geoffrey Chaucer; Pablo Picasso; Minnie Pearl; Marion Ross; the first microwave oven; Mary McCarthy; Viveca Lindfors; and Jack Bruce.