362–The temple of Apollo at Daphne, outside Antioch, is destroyed in a mysterious fire.

451–The Council of Chalcedon adopts the Chalcedonian Creed regarding the divine and human nature of Jesus Christ.


741–Frankish King, Charles Martel, dies in Quierzy-sur-Oise, France, at age 55.

794–Emperor Kanmu relocates the Japanese capital to Heiankyo (present-day Kyoto).

906–Ahmad ibn Kayghalagh leads a raid against the Byzantine Empire from Tarsus. He reaches the Halys River and takes 4,000 to 5,000 captives.

1071–William IX, Duke of Aquitaine, is born Guillaume de Poitiers in France.

1197–Emperor Juntoku of Japan is born Morinari-shinno in Japan. He was the third son of Emperor Go-Toba.

1383–King Ferdinand I dies in Lisbon, Portugal, at age 37. Without a male heir to the Portuguese throne, a period of civil war and disorder breaks out.

1575–The city of Aguascalientes is founded in North Central Mexico.

1633–The Ming dynasty defeats the Dutch East India Company.

1689–John V of Portugal is born João Francisco António José Bento Bernardo at Ribeira Palace in Lisbon, Portugal.

1707–Four British Royal Navy ships run aground near the Isles of Scilly due to faulty navigation. Admiral Sir Cloudesley Shovell and thousands of sailors drown.

1730–Construction of the Ladoga Canal is completed in present-day Leningrad Oblast.

1746–The College of New Jersey (later renamed Princeton University) receives its charter.

1751–William IV, Prince of Orange, dies in Huis ten Bosch, The Hague, Dutch Republic, at age 40. He was the first hereditary Stadtholder of the United Provinces.

1777–American defenders of Fort Mercer, on the Delaware River, repulse repeated Hessian attacks in the Battle of Red Bank during the American Revolutionary War.

1784–Russia founds a colony on Kodiak Island, Alaska.

1790–Warriors of the Miami people, under Chief Little Turtle, defeat U.S. troops, under General Josiah Harmar, at the site of present-day Fort Wayne, Indiana, in the Northwest Indian War.

1797–André-Jacques Garnerin makes the first recorded parachute jump from 3,200 feet above Paris, France.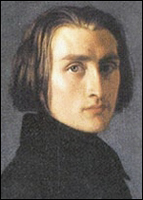 1811–Romantic composer, Franz Liszt, is born in in the village of Doborján, Kingdom of Hungary, Austrian Empire. He was reputed to be the greatest sight reader at the piano keyboard, as well as an improviser and transcriber. Liszt gained renown in Europe during the early 19th century for his prodigious virtuosic skill as a pianist. He was a friend, musical promoter and benefactor to many composers of his time, including Frédéric Chopin, Richard Wagner, Hector Berlioz, Robert Schumann, Camille Saint-Saëns, Edvard Grieg, Ole Bull, Joachim Raff, Mikhail Glinka, and Alexander Borodin. When his good friend Chopin would show him a new piece, Liszt would sight-read it, making embellishments. Chopin would then say, "Now play it the way I wrote it."

1836–Sam Houston is inaugurated as the first President of the Republic of Texas.

1844–Millerites, followers of William Miller, anticipate the end of the world in conjunction with the Second Advent of Christ. The following day became known as the Great Disappointment.

1844–Actress, Sarah Bernhardt, is born Henriette Rosine Bernard in Paris, France. She was a French stage actress who starred in some of the most popular French plays of the late 19th and early-20th centuries, including La Dame Aux Camelias by Alexandre Dumas; Ruy Blas by Victor Hugo; Fédora and La Tosca by Victorien Sardou; and L'Aiglon by Edmond Rostand. She also played male roles, including Shakespeare's Hamlet. She made several theatrical tours around the world, and was one of the first prominent actresses to make sound recordings and to act in motion pictures.

1859–Spain declares war on Morocco.

1866–A plebiscite ratifies the annexion of Veneto and Mantua to Italy.

1875–The first telegraphic connection is made in Argentina.

1877–The Blantyre mining disaster in Scotland kills 207 miners.

1878–The first rugby match under floodlights takes place in Salford, England, between Broughton and Swinton.

1879–Using a filament of carbonized thread, Thomas Edison tests the first practical electric incandescent light bulb (it lasts 13.5 hours before burning out).

1882–Painter and illustrator, N.C. Wyeth, is born Newell Convers Wyeth in Needham, Massachusetts. During his lifetime, Wyeth created over 3,000 paintings and illustrated 112 books, 25 of them for Scribner's, the Scribner Classics, which is the work for which he is best known. The first of these, Treasure Island, was one of his masterpieces and the proceeds paid for his studio. He was the father of Andrew Wyeth, and the grandfather of Jamie Wyeth, both celebrated American painters.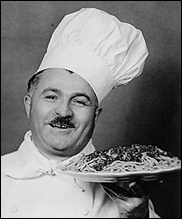 1883–The Metropolitan Opera House in New York City opens with a performance of Gounod's Faust.

1884–The Royal Observatory in Britain is adopted as the prime meridian of longitude by the International Meridian Conference.

1885–Poet, Arthur Rimbaud, decides to become a gun runner for King Menelik of Shoa.

1895–An express train derails in Paris, France, after overrunning the buffer stop, crossing almost 100 feet of concourse before crashing through a wall and falling 33 feet to the road below.

1897–Chef, Ettore Boiardi, is born in Piacenza, Italy. He is better known as Chef Boyardee.

1901–Vijayananda Dahanayake, Prime Minister of Sri Lanka (1959-1960), is born in Galle, Sri Lanka.

1903–Comedy actor, Curly Howard, is born Jerome Lester Horwitz in Bensonhurst, Brooklyn, New York. He is best known as a member of the farce comedy team, The Three Stooges, which also featured his older brothers Moe and Shemp Howard and actor, Larry Fine. Curly was generally considered the most popular and recognizable of the Stooges. He was well known for his high-pitched voice and vocal expressions (nyuk-nyuk-nyuk, woob-woob-woob, soitenly, and barking like a dog), along with his physical comedy.

1906–French Post-Impressionist painter, Paul Cezanne, dies of pneumonia in Aix-en-Provence, France, at age 67. He influenced many 20th century artists and among his best known works are Card Players and Mont Sainte-Victoire with Large Pine Trees.

1907–A run on the stock of the Knickerbocker Trust Company sets events in motion that will lead to a depression.

1910–Dr. Crippen is convicted at the Old Bailey of poisoning his wife and is subsequently hanged at Pentonville Prison in London, England.

1915–Politician, Yitzhak Shamir, is born Icchak Jaziernicki in Ruzhinoy, Russian Empire. He was the seventh Prime Minister of Israel. Shamir was the country's third longest-serving prime minister after David Ben-Gurion and Benjamin Netanyahu.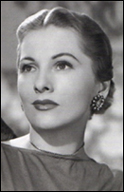 1917–Actress, Joan Fontaine, is born Joan de Beauvoir de Havilland in Tokyo, Japan. She appeared in the films Quality Street, Gunga Din, The Women, Rebecca, Suspicion, Jane Eyre, Born to Be Bad, Ivanhoe, The Bigamist, Island in the Sun, Until They Sail, A Certain Smile, Voyage to the Bottom of the Sea, and Tender Is the Night. Her sister is actress, Olivia de Haviland.

1919–British novelist, Doris May Lessing, is born in Kermanshah, Iran. She later moves with her family to Rhodesia, where she lives until she settles in England in 1949. Rhodesia was the setting of her first novel, The Grass is Singing, about a white farm family and their African servant. She's best known for her novel The Golden Notebook.

1920–Counter-culture guru, Timothy (Francis) Leary, is born in Springfield, Massachusetts. He promoted the use of LSD in the search of political and spiritual freedom, and sang along with Give Peace a Chance, at John Lennon and Yoko Ono's Bed-In for Peace in Toronto, Canada.

1923–The royalist Leonardopoulos-Gargalidis coup d'état attempt fails in Greece, discrediting the monarchy and paving the way for the establishment of the Second Hellenic Republic.

1925–Painter, photographer, printmaker, collage artist, and sculptor, Robert Rauschenberg, is born in Port Arthur, Texas. Thought of by many as a Neo-Dadist, he was once quoted as saying that he wanted to work "in the gap between art and life." Rauschenberg studied under Bauhaus Founder, Josef Albers, at Black Mountain College, whose approach was rigidly opposed to "uninfluenced experimentation." Rauschenberg would often comment that the effect of this teaching was that he do just the opposite. In 2010, Rauschenberg's Studio Painting, one of his "Combines," sold for $11 million at Christie's in New York.

1927–Nikola Tesla introduces six new inventions including single-phase electric power.

1928–Phi Sigma Alpha fraternity is founded at the University of Puerto Rico, Río Piedras Campus.

1934–In East Liverpool, Ohio, Federal Bureau of Investigation agents shoot and kill notorious bank robber, Pretty Boy Floyd.

1938–The first Xerox copy is made.

1941–During World War II, French resistance member, Guy Môquet, and 29 other hostages are executed by the Germans in retaliation for the death of a German officer.


1942–Original Mouseketeer, Annette (Joanne) Funicello, is born in Utica, New York. She began her professional career as a child performer at the age of 12. She rose to prominence as one of the most popular performers on Walt Disney's original The Mickey Mouse Club series. As a teenager, she transitioned to a successful career as a singer with the pop singles Tall Paul and Pineapple Princess, as well as establishing herself as a film actress, popularizing the successful "Beach Party" genre alongside co-star Frankie Avalon during the mid-1960s.

1943–During World War II, in the second firestorm raid on Germany, the Royal Air Force conducts an air raid on the town of Kassel, killing 10,000 people and leaving 150,000 others homeless.

1943–Actress, Catherine Deneuve, is born Catherine Fabienne Dorléac in Paris, France. She appeared in the films Vice and Virtue, The Umbrellas of Cherbourg, Male Companion, Repulsion, A Matter of Resistance, The Young Girls of Rochefort, Belle de Jour, The April Fools, Mississippi Mermaid, Hustle, The Last Metro, and The Hunger. She was married to photographer, David Bailey.

1945–Leslie West, guitarist and vocalist for Mountain, is born Leslie Weinstein in New York, New York.

1946–Soviet Operation Osoaviakhim takes place, recruiting thousands of military-related technical specialists from the Soviet occupation zone of post-World War II Germany for employment in the Soviet Union.

1946–Eddie Brigati, of The Young Rascals, is born Edward Brigati, Jr. in Garfield, New Jersey. Prior to his stint with The Young Rascals (who later shortened their name to The Rascals), Brigati had been a member of Joey Dee and The Starliters (having actually replaced his brother, original Starliter David Brigati, in that group).

1946–Physician and author, Deepak Chopra, is born in New Delhi, British India. He is a public speaker, alternative medicine advocate, and a prominent figure in the New Age movement. Through his books and videos, he has become one of the best-known and wealthiest figures in alternative medicine. He met Maharishi Mahesh Yogi in 1985, and became involved with the Transcendental Meditation movement (TM). Shortly thereafter he established the Maharishi Ayurveda Health Center. As of 2015, Chopra has written 80 books, 21 of them New York Times bestsellers, which have been translated into 43 languages. His book, The Seven Spiritual Laws of Success, was on The New York Times Best Seller list for 72 weeks.

1947–The Kashmir conflict begins, as a territorial conflict primarily between India and Pakistan, having started just after the partition of India in 1947.

1952–Actor, Jeff Goldblum, is born Jeffrey Lynn Goldblum in West Homestead, Pennsylvania. He appeared in the films Death Wish, California Split, Nashville, Next Stop Greenwich Village, Annie Hall, Invasion of the Body Snatchers, The Right Stuff, The Big Chill, Silverado, Into the Night, The Fly, Vibes, Earth Girls Are Easy, The Tall Guy, Mister Frost, The Player, Jurassic Park, Powder, Independence Day, Perfume, The Life Aquatic with Steve Zissou, and The Grand Budapest Hotel. He was married to actress, Geena Davis.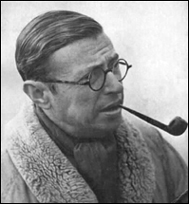 1957–The first United States casualties take place in Vietnam.

1961–Chubby Checker appears on The Ed Sullivan Show to perform The Twist.

1962–President John F. Kennedy announces that a Soviet missile base is being built in Cuba, and he orders a naval blockade of ships carrying equipment there. The blockade would come into effect two days later.

1962–A chart topper: Do You Love Me by The Contours.

1963–A BAC One-Eleven prototype airliner crashes in the U.K. with the loss of all life on board.

1964–Jean-Paul Sartre is awarded the Nobel Prize in Literature, but turns down the honor.

1964–A Multi-Party Parliamentary Committee selects the design which becomes the new official flag of Canada.

1964–The Who, known as the High Numbers, fail an audition with EMI in London, England.

1964–French existentialist writer, Jean-Paul Sartre, refuses the Nobel Prize for Literature. He declines the prize because, "a writer should not allow himself to be turned into an institution."

1966–The Soviet Union launches Luna 12.

1966–The Beach Boys release Good Vibrations on Capitol Records. The song, featuring inspired use of the sci-fi movie sound-effects instrument, the theremin, is the most expensive production for a single up to this time.

1966–The Supremes become the first all-female music group to attain a #1 selling album with The Supremes A' Go-Go.

1968–Apollo 7 safely splashes down in the Atlantic Ocean after orbiting the Earth 163 times.

1968–The George Martin Orchestra (41 musicians directed by Martin), re-records the B-side of the Yellow Submarine LP.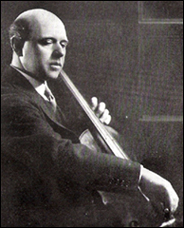 1973–At Lou Adler's Bel Air mansion in Los Angeles, California, John Lennon is interviewed outside at the pool by Chris Charlesworth of Melody Maker. The result of the 90-minute chat (which is continually interrupted by the sound of low-flying planes) will be published on November 3rd.

1973–Cellist and conductor, Pablo Casals, dies from complications of a heart attack at Auxilio Mutuo Hospital in San Juan, Puerto Rico, at age 96. He is generally regarded as the pre-eminent cellist of the first half of the 20th century, and one of the greatest cellists of all time.

1975–The Soviet unmanned space mission Venera 9 lands on Venus.

1976–Red Dye No. 4 is banned by the U.S. Food and Drug Administration, after it is discovered that it causes tumors in the bladders of dogs.

1978–Pope John Paul II is inaugurated.

1979–Walt Disney World is host to its 100-millionth guest.

1981–The U.S. Federal Labor Relations Authority votes to decertify the Professional Air Traffic Controllers Organization for its strike the previous August.

1983–Two correctional officers are killed by inmates at the U.S. Penitentiary in Marion, Illinois. The incident inspires the Supermax model of prisons.

1989–Eleven-year-old Jacob Wetterling is kidnapped by a masked gunman as he rides his bike near his home in St. Joseph, Minnesota.

1990–Child actor, Jonathan (William) Lipnicki, is born in Westlake Village, California. He was cast on the TV shows The Jeff Foxworthy Show and Meego. He appeared in the films Jerry Maguire, Doctor Dolittle, and Stuart Little.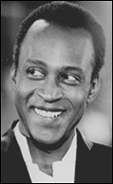 1992–Actor, Cleavon Little, dies of colorectal cancer in Sherman Oaks, California, at age 53. He appeared in the films John and Mary, Cotton Comes to Harlem, Vanishing Point, Blazing Saddles, Greased Lightning, FM, Scavenger Hunt, Toy Soldiers, Once Bitten, and Fletch Lives.

1994–Psychologist, Rollo May, dies of congestive heart failure in Tiburon, California, at age 85. He is often associated with humanistic psychology, existentialist philosophy, and (alongside Viktor Frankl) he was a major proponent of existential psychotherapy.

1994–Record producer, Jimmy Miller, dies in Boulder, Colorado. He was known for his work with The Rolling Stones and Traffic, among others.

1995–Character actress, Mary Wickes, dies from surgical complications in Los Angeles, California, at age 85. She appeared in the films The Man Who Came to Dinner, Now, Voyager, On Moonlight Bay, I'll See You in My Dreams, Young Man with Ideas, The Story of Will Rogers, By the Light of the Silvery Moon, The Actress, White Christmas, Destry, Good Morning Miss Dove, It Happened to Jane, Cimarron, The Music Mans, Dear Heart, The Trouble with Angels, and Sister Act.

1999–Maurice Papon, an official in the Vichy France government during World War II, is jailed for crimes against humanity.

2001–Grand Theft Auto III is released, popularizing a genre of open-world, action-adventure video games, as well as spurring controversy around violence in such games.

2005–Tropical Storm Alpha forms in the Atlantic Basin, making the 2005 Atlantic hurricane season the most active on record with 22 named storms.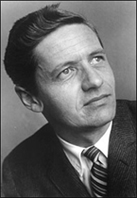 2006–A Panama Canal expansion proposal is approved by 77.8% of voters in a national referendum held in Panama.

2006–Actor, Arthur Hill, dies of Alzheimer's disease in Pacific Palisades, California, at age 84. He starred in the TV series Owen Marshall, Counselor at Law. He was also seen on TV in Alfred Hitchcock Presents, The Untouchables, Route 66, Mission: Impossible, and The Fugitive. He appeared in the films The Young Doctors, In the Cool of the Day, The Ugly American, Harper, Petulia, The Andromeda Strain, Future World, The Champ, and A Little Romance.

2007–A raid on Anuradhapura Air Force Base is carried out by 21 Tamil Tiger commandos. All except one die in the attack. Eight Sri Lanka Air Force planes are destroyed and 10 others are damaged.

2008–India launches its first unmanned lunar mission, Chandrayaan-1.

2009–TV comedian, Soupy Sales, dies of cancer in the Bronx, New York, at age 83. He starred in a popular daytime children's show Lunch with Soupy Sales. He was known for taking a pie in the face at the end of his comedy sketches. He appeared in the films Critic's Choice and Birds Do It.

2013–The Australian Capital Territory becomes the first Australian jurisdiction to legalize same-sex marriage with the Marriage Equality (Same Sex) Act 2013.

2014–Michael Zehaf-Bibeau attacks the Parliament of Canada in Ottawa, Canada, killing a soldier and injuring three other people.

2014–Author and public speaker, John-Roger Hinkins, dies of pneumonia in Los Angeles, California, at age 80. He was the founder of the Movement of Spiritual Inner Awareness.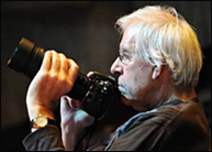 2014–British photographer, David Redfern, dies of cancer in Uzès, France, at age 78. He worked as a photographer for 45 years and had over 10,000 pictures in his collection, including photos of Jimi Hendrix and The Beatles during the making of Magical Mystery Tour.

2015–Astronomers detect a distant white dwarf star in the process of destroying several planets. The findings are the first observation of a solar system being torn apart by a dead star, according to a team reporting in the journal Nature.

2015–A teacher and a student are killed, and two others students are injured, in an attack at a high school in Trollhattan, Sweden.

2016–Islamic State of Iraq and the Levant (ISIL) executes at least 284 civilians in Mosul, Iraq.

2016–At least 174 inmates escape from a prison in Arcahaie, Haiti, after killing a guard and stealing weapons.

2017–A gunman holds two staff members hostage at a bowling alley in Nuneaton, Warwickshire, England.

2017–In upstate New York, a Buffalo Bills fan sets himself on fire at a tailgate party and is saved by friends who douse him in beer.

2017–Scott Putesky, of the Marilyn Manson band, dies colon cancer at age 49. More famously known as Daisy Berkowitz, His stage name was created by combining Daisy Duke, from The Dukes of Hazzard, with the serial killer, David Berkowitz.

2017–George Young, of The Easybeats, dies at age 70. He was a co-writer of the international hits Friday on My Mind and Love Is in the Air.


PHOTOS TOP TO BOTTOM: King Fernando; Franz Liszt; Ettore Boiardi; Joan Fontaine; Annette Funicello; Jean-Paul Sarte; Pablo Casals; Cleavon Little; Arthur Hill; and David Redfern.