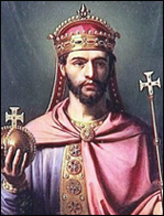 456–The Visigoths, under King Theodoric II (acting on orders of Roman Emperor Avitus), invade Iberia with an army of Burgundians, Franks, and Goths, led by King Chilperic I and King Gondioc. They defeat the Suebi, under King Rechiar, on the river Urbicus, near Astorga (Gallaecia).

578–Byzantine Emperor, Justin II, dies in a state of insanity, at age 58.

610–Byzantine Emperor, Phocas, dies by beheading in Constantinople. The coronation of Byzantine Emperor, Heraclius, is then held.

816–King Louis the Pious is crowned Emperor of the Holy Roman Empire at Reims, by Pope Stephen IV.

869–The Fourth Council of Constantinople is convened to decide about what to do about patriarch Photius of Constantinople.

1056–Henry III, Holy Roman Emperor, dies at Bodfeld, the imperial hunting lodge in the Harz Mountains, at age 38.

1143–King Alfonso VII of León and Castile recognises Portugal as a Kingdom.

1214–Alfonso VIII of Castile dies in Gutierre-Muñoz, Avila, Castile and León, Spain, at age 58.

1225–Al-Nasir, Abbasid caliph in Baghdad, dies of dysentery at age 67. He spent his last three years paralysed and nearly blind.

1285–Philip III of France dies of dysentery in Perpignan, France, at age 40.

1377–Louis II of Naples is born in Toulouse, France.

1398–Blanche of Navarre, Queen of France, dies in Neaufles-Saint-Martin, Normandy, France, at age 68.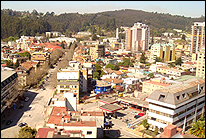 1409–Charles VIII of Sweden is born Karl Knutsson Bonde at Ekholmen Castle, Veckholm, Uppsala.

1450–Jews are expelled from Lower Bavaria by the order of Louis IX, Duke of Bavaria.

1550–The city of Concepción, Chile, is founded.

1582–Due to the implementation of the Gregorian calendar, this day does not exist in this year in Italy, Poland, Portugal, and Spain.

1607–Assassins sent by Pope Paul V attempt to kill Venetian statesman and scientist, Paolo Sarpi, who survives 15 stiletto thrusts.

1658–Mary of Modena is born in Ducal Palace, Modena. She was Queen of England, Scotland, and Ireland as the second wife of James II and VII (1633-1701).

1665–The University of Kiel is founded in Kiel, Germany.

1717–Marie Anne de Mailly, mistress of Louis XV of France, is born Marie Anne de Mailly-Nesle, duchesse de Châteauroux in France. She was the youngest of the five famous de Nesle sisters, four of whom would become the mistress of the King.

1789–Women of Paris participate in the March on Versailles, to confront Louis XVI of France about his refusal to promulgate the decrees on the abolition of feudalism, to demand bread, and to have the King and his court moved to Paris.

1793–Christianity is abolished in France.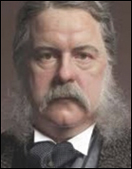 1813–Tribal leader, Tecumseh, dies in battle from a rifle wound in Moravian of the Thames (present-day Chatham-Kent, Ontario), at age 45.

1829–Chester A. Arthur, 21st President of the United States, is born Chester Alan Arthur in Fairfield, Vermont. He succeeded James A. Garfield after his assassination. Suffering from poor health, Arthur made only a limited effort to secure the Republican Party's nomination in 1884. He, instead, retired at the close of his term.

1857–The city of Anaheim, California, is founded.

1864–A cyclone hits Calcutta, India, almost totally destroying the area, and killing 60,000 people.

1864–French movie pioneer, Louis (Jean) Lumière, is born in Besançon, France. He and his brother, Auguste Lumière, were the first filmmakers in history. They patented the cinematograph, which allowed simultaneous viewing by multiple parties. Their first film, Sortie de l'usine Lumière de Lyon, shot in 1894, is considered the first true motion picture.

1869–The Saxby Gale devastates the Bay of Fundy region of Maritime Canada.

1869–During construction, the Hennepin Island tunnel has a limestone cap breached and the rushing water breaks large chunks of land away, nearly destroying the St. Anthony Falls.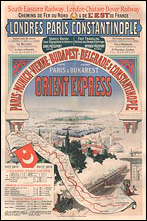 1877–Chief Joseph surrenders his Nez Perce band to General Nelson A. Miles.

1878–Actress, Louise Dresser, is born Louise Josephine Kerlin in Evansville, Indiana. She was a Vaudeville singer and appeared in silent films in the 1920s and 1930s.

1880–Composer, Jacques Offenbach, dies of heart failure in Paris, France, at age 61. He is best known for his nearly 100 operettas of the 1850s-1870s and his uncompleted opera The Tales of Hoffmann.

1883–The first Orient Express train leaves Paris, France, for Constantinople, (present-day Istanbul). It is Europe's first transcontinental rail express.

1892–Naturalist, (Arthur) Remington Kellogg, is born in Davenport, Iowa. He was a director of the United States National Museum.

1895–The first individual time trial for racing cyclists is held on a 50-mile course north of London, England.

1902–Larry Fine, of The Three Stooges, is born Louis Feinberg in Philadelphia, Pennsylvania. Beginning in 1932, The Three Stooges made 206 short films and several features, their most prolific period starring Larry, Moe, and Curly. Fine was easily recognized by his hairdo: bald on top with lots of thick, bushy, curly hair around the sides and back.

1902–Ray Kroc, founder of the fast-food empire, MacDonalds, is born in Oak Park, Illinois.

1903–Sir Samuel Griffith is appointed the first Chief Justice of Australia.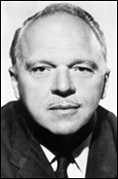 1905–Wilbur Wright pilots Wright Flyer III in a flight of 24 miles in 39 minutes, a world record that will stand until 1908.

1908–Film director and screenwriter, Joshua Logan, is born Joshua Lockwood Logan III in Texarkana, Texas. His films include Mister Roberts, Picnic, Bus Stop, Sayonara, South Pacific, and Ensign Pulver.

1910–In a revolution in Portugal, the monarchy is overthrown and a republic is declared.

1911–The Kowloon-Canton Railway commences service between Kowloon and Canton, China.

1914–The first aerial combat resulting in an intentional fatality takes place in World War I.

1915–Bulgaria enters World War I as one of the Central Powers.

1917–Allen Ludden is born Allen Packard Ellsworth in Mineral Point, Wisconsin. He is best known as the host of the TV game show Password. He was married to actress, Betty White.

1919–Actor, Donald (Henry) Pleasence, is born in Worksop, Nottinghamshire, England. He appeared in the films The Beachcomber, 1984, A Tale of Two Cities, Look Back in Anger, The Battle of the Sexes, Circus of Horrors, No Love for Johnnie, The Great Escape, The Hallelujah Trail, The Greatest Story Ever Told, THX 1138, Escape to Witch Mountain, The Last Tycoon, Halloween, and Escape from New York.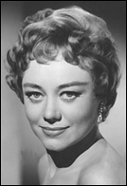 1921–Baseball's World Series is broadcast on the radio for the first time.

1922–Cartoonist, Bil Keane, is born William Aloysius Keane in Philadelphia, Pennsylvania. He was the creator of the comic strip "The Family Circus." It began in 1960, and has continued in syndication, drawn by his son Jeff Keane.

1923–Actress, Glynis Johns, is born in Pretoria, South Africa. She appeared in the films The Thief of Bagdad, Perfect Strangers, Flesh & Blood, The Beachcomber, The Court Jester, All Mine to Give, The Sundowners, Mary Poppins, Dear Brigitte, and While You Were Sleeping.

1924–Comic actor, Bill Dana, is born William Szathmary in Quincy, Massachusetts. He often appeared on television shows such as The Steve Allen Show, The Ed Sullivan Show, and The Danny Thomas Show as the heavily accented, Bolivian character, José Jiménez.

1925–Actress, Gail Davis, is born Betty Jeanne Grayson in Little Rock, Arkansas. She is best known for her starring role in the 1950s TV Western series Annie Oakley. She was also seen on the TV shows The Cisco Kid, The Lone Ranger, Death Valley Days, The Gene Autry Show, and The Andy Griffith Show. She appeared in the films If You Knew Susie, They Live by Night, The Far Frontier, Cow Town, Indian Territory, Texans Never Cry, Whirlwind, Flying Leathernecks, Two Tickets to Broadway, and The Old West.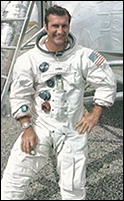 1927–Film executive, Sam Warner, dies of pneumonia caused by sinusitis, osteomyelitis, and epidural and subdural abscesses in Los Angeles, California, at age 40. He was the co-founder and CEO of Warner Bros. Studios. He established the studio, along with his brothers Harry, Albert, and Jack L. Warner. Sam Warner is credited with procuring the technology that enabled Warner Bros. to produce the film industry's first feature-length talking picture The Jazz Singer.

1929–Astronaut, Richard F. Gordon, Jr., is born in Seattle, Washington. He is a former American naval officer and aviator, chemist, and test pilot. He is one of only 24 people to have flown to the Moon, as the Command Module Pilot for the Apollo 12 mission.

1930–British airship R101 crashes in France en route to India, on its maiden voyage.

1933–Actress, Diane Cilento, is born in Mooloolaba, Queensland, Australia. She appeared in the films Moulin Rouge, The Truth About Women, I Thank a Fool, Tom Jones, The Agony and the Ecstasy, Hombre, Negatives, The Wicker Man, and For the Term of His Natural Life. She was married to actor, Sean Connery.

1935–Actor, Peter Brown, is born Pierre Lind de Lappe in New York, New York. He starred in two TV Westerns: Lawman and Laredo. He appeared in the films Darby's Rangers, Too Much Too Soon, Marjorie Morningstar, No Time for Sergeants, Onionhead, Summer Magic, Ride the Wild Surf, Kitten with a Whip, The Concrete Jungle, and The Wedding Planner.

1936–The Jarrow March sets off from County Durham for London, England. This was a protest march against the unemployment and poverty suffered in the northeast Tyneside town of Jarrow during the 1930s. Around 200 men marched from Jarrow to London over 26 days, carrying a petition to the British government requesting the re-establishment of industry in the town, following the closure of its main employer, Palmer's shipyard, in 1934. The petition was received by the House of Commons, but was not debated, and the march produced few immediate results. Despite the initial sense of failure among the marchers, in subsequent years the Jarrow March became recognized by historians as a defining event of the 1930s: it helped to foster the change in attitudes which paved the way to social reform after World War II.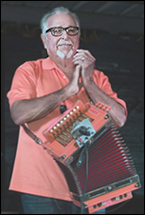 1938–In Nazi Germany, passports of Jews are invalidated, and those who need a passport for emigration purposes are given one marked with the letter J (Jude or Jew).

1939–Cajun accordionist, Belton Richard, is born in Rayne, Louisiana. He began playing accordion at the age of seven, working with Neg Halloway and the Rayne Playboys by the time he was 12. Richard played "Rock and Swamp Pop" before starting his own band, The Musical Aces. He was inducted into The Cajun French Music Association Hall of Fame in 1997, and won the Association's Male Vocalist of the Year award in 2004 for The Older the Wine, the Finer the Taste.

1943–Ninety-eight American POW's are executed by Japanese forces on Wake Island.

1943–Musician, Steve Miller, is born Steven Haworth Miller in Milwaukee, Wisconsin. In 1966, he formed The Steve Miller Band. Their hits include The Joker, Take the Money and Run, Rock'n Me, Fly Like an Eagle, Jet Arliner, and Abracadabra.

1944–Royal Canadian Air Force pilots shoot down the first German jet fighter over France.

1944–Suffrage is extended to women in France.

1945–A six-month strike by Hollywood set decorators turns into a bloody riot at the gates of Warner Brothers' studios.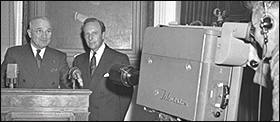 1946–Richard Kermode, keyboardist on albums by Janis Joplin and Santana, is born in Lovell, Wyoming.

1947–The first televised White House address is given by President Harry S. Truman.

1947–Brian Johnson, of AC/DC, is born in Dunston, Gateshead, England.

1948–An earthquake in Gara-Gaudan, Ashgabat, Turkmen Soviet Socialist Republic, kills 110,000 people.

1949–Singer-songwriter, B.W. Stevenson, is born Louis Charles Stevenson in Dallas, Texas. "B.W." stood for "Buckwheat." His biggest hit was My Maria.

1950–Actor, Jeff Conaway, is born Jeffrey Charles William Michael Conaway in New York, New York. He is best known for his co-starring role on the TV series Taxi. He appeared in the films Jennifer on My Mind, I Never Promised You a Rose Garden, Grease, and Dickie Roberts: Former Child Star.

1951–Actress, Karen (Jane) Allen, is born in Carrollton, Illinois. She appeared in the films National Lampoon's Animal Huse, Crusing, Raiders of the Lost Ark, Shoot the Moon, Starman, Scrooged, Malcolm X, The Perfect Storm, and In the Bedroom. She was married to singer, Stephen Bishop.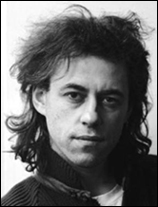 1951–Musician, Bob Geldof, is born Robert Frederick Zenon Geldof in Dún Laoghaire, County Dublin, Ireland. He rose to prominence as the lead singer of the Irish rock band, The Boomtown Rats, in the late 1970s. The band's biggest hit was I Don't Like Mondays. He co-wrote Do They Know It's Christmas?, which was recorded by the charity supergroup, Band Aid, to raise money for famine relief in Ethiopia. He was married to rock journalist, Paula Yates.

1952–Film director, Clive Barker, is born in Liverpool, England. He is a writer and visual artist, best known for his work in both fantasy and horror fiction. Barker came to prominence in the mid-1980s with a series of short stories known as the Books of Blood, which established him as a leading young horror writer. His films include Underworld, Hellraiser, Nightbreed, Candyman, Lord of Illusions, Gods and Monsters, and The Plague.

1953–The first documented meeting of Narcotics Anonymous is held.

1955–The Disneyland Hotel opens to the public in Anaheim, California.

1959–Architect, Maya Lin, is born in Athens, Ohio. As a new student majoring in architecture at Yale, she often took walks in Grove Street Cemetery and photographed the old gravestones. These pictures became the basis of her best known design, the Vietnam Veteran's Memorial. The monument was inspired by the sense of peacefulness that she had experienced in her cemetery walks.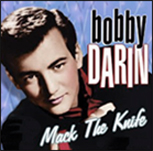 1959–A chart topper: Mack the Knife by Bobby Darin.

1960–Actor, Daniel (Leroy) Baldwin, is born in Massapequa, New York. He appeared in the films Born on the Fourth of July, Harley Davidson and the Marlboro Man, Hero, Attack of the 50 Foot Woman, Mulholland Falls, Vampires, Grey Gardens, and Ashley's Ashes. He is the second eldest of the four Baldwin brothers, all of whom are actors: they are Alec, Stephen and William Baldwin.

1962–Dr. No, the first film in the James Bond franchise, is released.

1962–The Beatles release their first single, Love Me Do, in the U.K. Its premiere on Radio Luxembourg is the first time a Beatles song was played on the airwaves.

1962–Racecar driver, Michael (Mario) Andretti, is born in Bethlehem, Pennsylvania. He won the 1991 CART PPG Indy Car World Series. Since retiring from the cockpit, his runs his own IndyCar team, which runs his son, Marco Andretti, as well as a team in the FIA Formula E Championship. He is the son of racecar driver, Mario Andretti.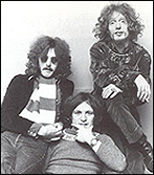 1966–A partial core meltdown takes place at the Enrico Fermi demonstration nuclear breeder reactor near Detroit, Michigan.

1968–Police baton civil rights demonstrators in Derry, Northern Ireland.

1968–Cream begins their farewell tour of America.

1968–The Who, Small Faces, Joe Cocker, and the Crazy World of Arthur Brown begin a tour of the British Isles in London, England.

1968–Steppenwolf's single, Magic Carpet Ride, is released.

1969–The BBC debuts Monty Python's Flying Circus, which will go on to achieve cult status worldwide.

1970–The Public Broadcasting System (PBS) begins airing programs in the U.S.

1970–British Trade Commissioner, James Cross, is kidnapped by members of the FLQ terrorist group, triggering the October Crisis in Canada.

1974–Bombs planted at two pubs in Guildford, Surrey, England, by the Provisional Irish Republican Army (IRA), kill four British soldiers and one civilian.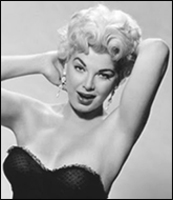 1975–Actress, Kate (Elizabeth) Winslet, is born in Reading, Berkshire, England. She appeared in the films Heavenly Creatures, Sense and Sensibility, Hamlet, Titanic, Quills, Enigma, Iris, The Life of David Gale, Eternal Sunshine of the Spotless Mind, Finding Neverland, The Holiday, and Steve Jobs.

1976–Actress, Barbara Nichols, dies from complications of a damaged spleen and liver in Hollywood, California, at age 47. She appeared in the films Miracle in the Rain, The Wild Party, Sweet Smell of Success, The Pajama Games, Pal Joey, Ten North Frederick, That Kind of Woman, Who Was That Lady?, Where the Boys Are, Looking for Love, Dear Heart, The Disorderly Orderly, The Human Duplicators, The Loved One, and The Swinger.

1978–James (Burgon) Valentine, of Maroon 5, is born in Lincoln, Nebraska.

1981–Actress, Gloria Grahame, dies of peritonitis in New York, New York, at age 57. She appeared in the films Crossfire, The Greatest Show on Earth, Macao, Sudden Fear, The Bad and the Beautiful, The Big Heat, The Cobweb, Not as a Stranger, Oklahoma!, Head Over Heels, and Melvin and Howard.

1982–Johnson & Johnson initiates a nationwide product recall in the U.S. for all products in its Tylenol brand, after several bottles in Chicago, Illinois, are found to have been laced with cyanide, resulting in seven deaths.

1983–Socialite, model, and fashion designer, Nicky Hilton, is born Nicholai Olivia Hilton in New York, New York. Her great-grandfather was Conrad Hilton, the founder of Hilton Hotels. Her mother, Kathy Hilton, is a former actress and half-sister of Kim and Kyle Richards. Her sister is socialite, Paris Hilton.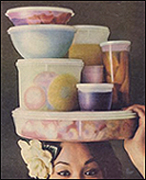 1983–Inventor, Earl Tupper, dies in Costa Rica, at age 76. He founded the Tupperware Corporation. Tupper created lightweight, non-breakable containers, cups, bowls, and plates. He later designed liquid-proof, airtight lids, inspired by the secure seals of paint cans. In the early 1950s, Tupperware "parties" soon became popular in homes: this was the beginning of "party-plan" marketing.

1984–Marc Garneau becomes the first Canadian in space, aboard the Space Shuttle Challenger.

1986–The British newspaper, The Sunday Times, publishes a story about Israel's secret nuclear weapons.

1986–Film producer, Hal B. Wallis, dies from complications of diabetes in Rancho Mirage, California, at age 87. His films include Little Caesar, The Petrified Forest, Dark Victory, Sergeant York, The Maltese Falcon, Casablanca, Yankee Doodle Dandy, The Fountainhead, The Rainmaker, Gunfight at the O.K. Corral, Loving You, King Creole, G.I. Blues, Blue Hawaii, Girls! Girls! Girls!, Fun in Acapulco, Barefoot in the Park, and True Grit.

1988–The Chilean opposition coalition Concertación (center-left) defeats Augusto Pinochet in his attempt at re-election.

1988–The Brazilian Constitution is ratified by the Constituent Assembly.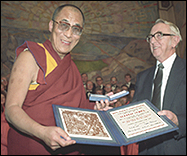 1989–The Dalai Lama, exiled spiritual leader of Tibet, is awarded the Nobel Peace Prize.

1990–After 150 years, The Herald newspaper in Melbourne, Australia, is published for the last time as a separate publication.

1991–An Indonesian military transport crashes after takeoff from Jakarta, killing 137 people.

1991–The first official version of the Linux kernel, version 0.02, is released. The Linux kernel is a Unix-like computer operating system kernel, which is widely used world-wide. The Linux operating system is based on it and deployed on both traditional computer systems and on embedded devices such as routers. The Android operating system for tablet computers and smartphones is also based on the Linux kernel.

1992–Eddie Kendricks, of The Temptations, dies of lung cancer in Birmingham, Alabama, at age 52. His was the lead voice on the songs The Way You Do The Things You Do, Get Ready, and Just My Imagination (Running Away with Me).

1999–The Ladbroke Grove rail crash in west London, England, kills 31 people.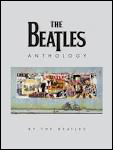 2000–Mass demonstrations in Belgrade, Serbia, often called the Bulldozer Revolution, lead to resignation of Serbian strongman Slobodan Milosevic.

2000–The Beatles' autobiography, The Beatles Anthology, is published in the U.S. by Chronicle Books. The initial printing is 300,000 copies of the large, coffee-table-sized book, an astonishingly large number for a book of its size and cost (list price $60). Reportedly, advance orders for the book worldwide were in the neighborhood of 1.5 million copies. Written by John Lennon, Paul McCartney, George Harrison, and Ringo Starr, the book represents The Beatles' story told by those who know the most about it: Ihe Beatles themselves. John Lennon's contributions are taken from documents and interviews made before his death in 1980. While the book is clearly an important addition to Beatles literature, it is arguable whether it constitutes the definitive telling of The Beatles' story. Regardless, the book will immediately jump to the top of bestseller lists all around the world.

2001–Baseball player, Barry Bonds, surpasses Mark McGwire's single-season home run total with his milestone 71st and 72nd home runs.

2004–Comedian, Rodney Dangerfield, dies from complications of heart surgery in Westwood, California, at age 82. His headstone reads, "Rodney Dangerfield... There goes the neighborhood." He was known for the catchphrase "I don't get no respect!" and his monologues on that theme. He appeared in the films Caddyshack, Easy Money, Back to School, Moving, Ladybugs, and Natural Born Killers.

2011–In the Mekong River massacre, two Chinese cargo boats are hijacked and 13 crew members are murdered in the lawless "Golden Triangle" region of Southeast Asia.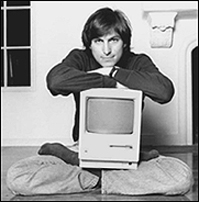 2011–Steve Jobs, co-founder of Apple Computer, dies of pancreatic cancer in Palo Alto, California, at age 56. His sister, Mona Simpson, said that his last words were, "Oh wow. Oh wow. Oh wow." Both Apple and Microsoft flew their flags at half-staff throughout their respective headquarters and campuses. As the CEO of Apple, Jobs oversaw the development of the iMac, iTunes, iPod, iPhone, and iPad, and on the services side, the company's Apple Retail Stores, iTunes Store, and the App Store. The success of these products and services provided several years of stable financial returns, and propelled Apple to become the world's most valuable publicly traded company in 2011. The reinvigoration of the company is regarded by many as one of the greatest turnarounds in business history, as Jobs brought Apple back from near bankruptcy. Although he earned only $1 a year as CEO of Apple, he held 5.426 million Apple shares worth $2.1 billion.

2016–Antonio Guterres is elected as the next Secretary-General of the United Nations. He will take office on January, 1, 2017.

2016–Jean-Pierre Sauvage, Sir Fraser Stoddart, and Ben Feringa win the Nobel Prize in Chemistry for their research into nanotechnology.

2016–Toys 'R' Us sells its iconic FAO Schwarz brand to ThreeSixty Group, a southern California company that makes and distributes children's products and other goods to retailers nationwide.

2016–Aerospace manufacturer, Blue Origin, successfully tests its New Shepard reusable launch system in Van Horn, Texas.

2016–Police in the western city of Thane, India, have arrest more than 750 people suspected of defrauding U.S. citizens from a fake IRS call centers. It's believed that the call centers collectively netted as much as $150,000 each day by scamming Americans wary of the taxman.

2016–Hurricane Matthew kills at least 26 people on the island of Hispaniola, 22 people in Haiti, and four others in the Dominican Republic.

2016–Politician, Michal Kovac, dies from complications of Parkinson's disease in Bratislava, Slovakia, at age 86. He was the first President of Slovakia.

2016–Songwriter, Rod Temperton, dies of cancer in London, England, at age 68. His songs include hits for Michael Jackson: Thriller, Off the Wall, and Rock with You.

2017–Scientists report in the journal, Science, that somewhere between 1.8% and 2.6% of the DNA in most people alive today is inherited from Neanderthals. The genetic contribution of these archaic hunter-gatherers is highest in people of East Asian descent, accounting for between 2.3% and 2.6% of their DNA. Neanderthals lived primarily in Europe and western Asia for hundreds of thousands of years before they mysteriously disappeared around 40,000 years ago.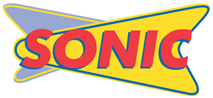 2017–U.S. Attorney General, Jeff Sessions, reverses an Obama-era policy that applied Title VII of the Civil Rights Act to disallow discrimination of transgender employees.

2017–Fast-food chain, Sonic Drive-In, may have had a malware attack at some of its drive-in outlets, allowing hackers to access customers' debit and credit card information.

2017–Governor Jerry Brown signs legislation to make California a sanctuary state. Next January, this law will prevent police from inquiring about immigration status during routine interactions, and will reduce law enforcement cooperation with U.S. immigration officers.


PHOTOS TOP TO BOTTOM: King Louis the Pious; Concepción, Chile; Chester A. Arthur; promotional material for the Orient Express; Joshua Logan; Glynis Johns; Richard F. Gordon, Jr.; Belton Richard; the first televised White House address by U.S. President Harry S. Truman; Bob Geldof; Mack the Knife by Bobby Darin; Cream, Barbara Nichols; a colorful assortment of Tupperware; the Dalai Lama receives the Nobel Peace Prize; The Beatles Anthology; Steve Jobs; and the Sonic Drive-In logo.