51–Roman Emperor Domitian is born Titus Flavius Domitianus in Rome (present-day Italy).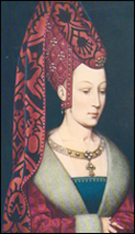 69–In the Second Battle of Bedriacum, forces under Marcus Antonius Primus, the commander of the Danube armies, loyal to Vespasian, defeat the forces of Emperor Vitellius.

996–Hugh Capet, King of the Franks, dies in Paris, France, at age 55.

1260–Chartres Cathedral is dedicated in the presence of King Louis IX of France. The cathedral is a present-day UNESCO World Heritage Site.

1260–Saif ad-Din Qutuz, Mamluk sultan of Egypt, is assassinated by Baibars, who seizes power for himself.

1360–The Treaty of Brétigny is ratified at Calais, France, marking the end of the first phase of the Hundred Years' War.

1375–Valdemar IV of Denmark dies at Gurre Castle, North Zealand, Denmark, at age 55.

1503–Isabella of Portugal is born in Lisbon, Portugal. She was was an Infanta of Portugal, by birth, and a Holy Roman Empress, Queen of Germany, Italy, Spain, Naples, Sicily, and Duchess of Burgundy as the spouse of Charles V, Holy Roman Emperor.

1537–Jane Seymour, wife of Henry VIII of England, dies a bacterial infection contracted during childbirth at Hampton Court Palace, Richmond upon Thames, London, England, at age 28.

1590–John White, governor of the second Roanoke Colony, returns to England after an unsuccessful search for the "lost" colonists.

1641–Sir Felim O'Neill of Kinard, the leader of the Irish Rebellion, issues his Proclamation of Dungannon, justifying the uprising and declaring continued loyalty to Charles I.

1648–The Peace of Westphalia is signed, marking the end of the Thirty Years' War.

1795–The Polish-Lithuanian Commonwealth is completely divided among Austria, Prussia, and Russia.

1812–During the Napoleonic Wars, the Battle of Maloyaroslavets takes place near Moscow, Russia.

1836–Alonzo D. Phillips, of Springfield, Massachusetts, receives a patent for the phosphorous friction safety match.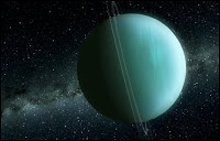 1851–William Lassell discovers the moons Umbriel and Ariel, orbiting Uranus.

1857–The world's oldest association football club still in operation, is founded in Sheffield, England.

1861–The first transcontinental telegraph line across the United States is completed, spelling the end for the 18-month-old Pony Express.

1871–An estimated 17 to 20 Chinese immigrants are tortured and lynched in Los Angeles, California.

1901–Annie Edson Taylor becomes the first person to go over Niagara Falls in a barrel.

1911–Orville Wright keeps his glider in the air for 9 minutes and 45 seconds at Kill Devil Hills, North Carolina, setting a new world record that stood for 10 years.

1912–In the First Balkan War, the Battle of Kirk Kilisse concludes with the Bulgarian victory against the Ottoman Empire. And the Battle of Kumanovo concludes with the Serbian victory.

1917–Bolshevik Red Guards begin the takeover of buildings in Russia, which is among the first events associated with the October Revolution.

1926–Magician, Harry Houdini, gives his last performance, at the Garrick Theatre in Detroit, Michigan.

1929–The "Black Thursday" stock market crash on the New York Stock Exchange takes place.

1930–A bloodless coup d'état in Brazil ousts Washington Luís Pereira de Sousa, the last president of the First Republic. Getúlio Vargas is then installed as "provisional president."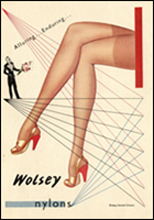 1930–Singer, The Big Bopper, is born J.P. Richardson in Sabine Pass, Texas. His big hit was Chantilly Lace.

1931–The George Washington Bridge opens to public traffic in New York City.

1936–Actor, David (Oswald) Nelson, is born in New York, New York. As a member of the show business family, The Nelsons, he appeared in the long-running TV sitcom The Adventures of Ozzie and Harriet. He appeared in the films Peyton Place, The Big Circus, -30-, The Big Show, and Cry-Baby. His parents were Ozzie Nelson and Harriet Hilliard, and his brother was singer, Ricky Nelson. Actress, Tracy Nelson is his niece, and musicians Gunner and Matthew Nelson are his nephews.

1936–Bill Wyman, bass player for The Rolling Stones, is born William George Perks in Lewisham, England. Since 1997, he has recorded and toured with his own band, Bill Wyman's Rhythm Kings. As an author, he has written seven books, which have sold two million copies.

1939–Nylon stockings go on sale for the first time in Wilmington, Delaware.

1943–The Provisional Government of Free India formally declares war on Britain and the United States.

1944–The Japanese aircraft carrier, Zuikaku, and the Japanese battleship, Musashi, are sunk by American aircraft in the Battle of Leyte Gulf.

1945–The United Nations is founded.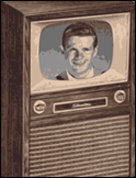 1945–In New York City, Gimbel's Department Store begins the first mass demonstration of television in its store auditorium. Over the next few days 25,000 saw the medium display various items for sale.

1946–A camera on board the V-2 No. 13 rocket takes the first photograph of Earth from outer space.

1946–Jerry Edmonton, drummer for Steppenwolf, is born Gerald McCrohan in Oshawa, Ontario, Canada.

1947–Walt Disney testifies before the House Un-American Activities Committee, naming Disney employees he believes to be communists.

1947–Actor, Kevin (Delaney) Kline, is born in St. Louis, Missouri. He appeared in the films Sohpie's Choice, The Pirates of Penzance, The Big Chill, Silverado, Violets Are Blue, Cry Freedom, A Fish Called Wanda, The January Man, I Love You to Death, Soapdish, Grand Canyon, Consenting Adults, Chaplin, Dave, French Kiss, The Ice Storm, A Midsummer Night's Dream, Wild Wild West, Life as a House, The Emperor's Club, De-Lovely, As You Like It, and Darling Companion. He was married to actress, Phoebe Cates.

1949–The cornerstone of the United Nations Headquarters is laid in New York City.

1954–President Dwight D. Eisenhower pledges U.S. support to South Vietnam.

1956–A chart topper: The Green Door by Jim Lowe.

1957–The U.S. Air Force begins the X-20 Dyna-Soar program.

1960–An R-16 ballistic missile explodes on the launch pad at the Soviet Union's Baikonur Cosmodrome space facility, killing over 100 people. Among the dead is Field Marshal Mitrofan Nedelin, whose death is reported to have occurred in a plane crash.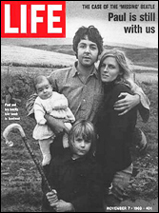 1962–The Cuban Missile Crisis officially begins. U.S. military forces go on the highest alert in the post-war era in preparation for a possible full-scale war with the Soviet Union.

1963–An oxygen leak from an R-9 missile at the Baikonur Cosmodrome triggers a fire that kills seven people.

1964–Northern Rhodesia gains independence from the United Kingdom and becomes the Republic of Zambia.

1969–Paul McCartney is interviewed at his farm in Campbeltown, Argyllshire, on the Mull of Kintyre in southwest Scotland. He speaks with journalist Chris Drake, confirming that, despite widespread rumors to the contrary, he is very much alive. Portions of the interview are broadcast on October 26th and October 27th.

1973–The Yom Kippur War ends.

1973–John Lennon sues the U.S. Immigration and Naturalization Service under the Freedom of Information Act, trying to obtain documentation that would show the political motivations and predetermined judgments behind the deportation proceeding against him. John also hopes to find documentary evidence of illegal wiretaps being placed on his phone lines.

1974–The film, Stardust, starring David Essex, premieres in London, England. It is the sequel to the film That'll Be The Day.

1975–In Iceland, 90% of women take part in a national strike, refusing to work in protest of gaps in gender equality.

1977–Veterans Day is observed on the fourth Monday in October for the seventh and last time. (The holiday is once again observed on November 11th beginning the following year.)

1977–Actor, Gary Busey, begins filming The Buddy Holly Story.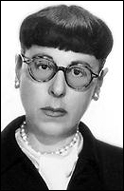 1978–Keith Richards, of The Rolling Stones, is convicted of heroin possession in Toronto, Canada.

1979–Paul McCartney is honored by The Guinness Book of World Records as the most successful composer and recording artist of all time.

1980–The government of Poland legalizes the Solidarity trade union.

1981–Costume designer, Edith Head, dies of myelofibrosis (a bone marrow disease) in Los Angeles, California, at age 83. After 43 years at Paramount Studios, Head left for Universal Pictures, due to the close working relationship she had developed with Alfred Hitchcock. Over the course of her career, she designed costumes for many of Hollywood's biggest names, including Mae West, Veronica Lake, Barbara Stanwyck, Ingrid Bergman, Betty Davis, Olivia de Havilland, Elizabeth Taylor, Audrey Hepburn, and Grace Kelly.

1982–EPCOT (Experimental Prototype Community of Tomorrow) Center is dedicated by Disney Chairman, E. Cardon Walker, at Walt Disney World, Florida.

1986–Nezar Hindawi is sentenced to 45 years in prison, the longest sentence handed down by a British court, for the attempted bombing on an El Al flight at Heathrow Airport. After the verdict, the United Kingdom breaks diplomatic relations with Syria, claiming that Hindawi is helped by Syrian officials.

1988–The CD and LP, The Traveling Wilburys Volume One, is released. The Traveling Wilburys are (on this album) George Harrison, Roy Orbison, Bob Dylan, Tom Petty, and Jeff Lynne.

1990–Italian Prime Minister, Giulio Andreotti, reveals to the Italian parliament the existence of Gladio, the Italian "stay-behind" clandestine paramilitary NATO army, which was implicated in false flag terrorist attacks implicating communists and anarchists as part of the strategy of tension from the late 1960s to early 1980s.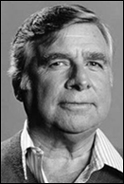 1991–Star Trek creator, Gene Roddenberry, dies of a heart attack in Santa Monica, California, at age 70. He was an American television screenwriter, producer, populistic philosopher, and futurist. Years after his death, Roddenberry was one of the first humans to have his ashes carried into earth orbit.

1992–The Canadian team, the Toronto Blue Jays, become the first Major League Baseball team based outside the United States to win the World Series.

1994–Actor, Raul Julia, dies from complications of a stroke, in Manhasset, New York, at age 54. He appeared in the films The Organization, The Panic in Needle Park, The Gumball Rally, Eyes of Laura Mars, Tempest, The Escape Artist, One from the Heart, Compromising Positions, Kiss of the Spider Woman, The Morning After, Tequila Sunrise, Moon Over Parador, Havana, Presumed Innocent, and The Addams Family.

1995–A commuter train slams into a school bus in Fox River Grove, Illinois, killing seven students.

1997–After a brief civil war, which drove President Pascal Lissouba out of Brazzaville, Denis Sassou Nguesso proclaims himself the President of the Republic of the Congo.

2002–Police arrest spree killers, John Allen Muhammad and Lee Boyd Malvo, ending the Beltway sniper attacks in the area around Washington, D.C.

2003–The Concorde makes its last commercial flight.

2004–Cuban President, Fidel Castro, announces that transactions using the American dollar will be banned.

2005–Hurricane Wilma makes landfall in Florida, killing 60 people and causing $20.6 billion in damages.

2005–Rosa Parks dies of natural causes in Detroit, Michigan, at age 92. She was an African-American Civil Rights activist, who the U.S. Congress called "the first lady of civil rights" and "the mother of the freedom movement". On December 1, 1955, in Montgomery, Alabama, Parks refused to obey bus driver James F. Blake's order that she give up her seat in the colored section to a white passenger, after the white section was filled. She became an international icon of resistance to racial segregation. Her birthday, February 4, and the day she was arrested, December 1, have both become Rosa Parks Day, commemorated in California and Ohio.

2007–Chang'e 1, the first satellite in the Chinese Lunar Exploration Program, is launched from Xichang Satellite Launch Center.

2008–"Bloody Friday" sees many of the world's stock exchanges experience the worst declines in their history, with drops of around 10% in most indices.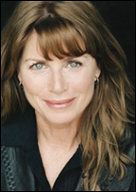 2010–Film director, Lamont Johnson, dies of heart failure in Monterey, California, at age 88. His films include The Last American Hero, My Sweet Charlie, That Certain Summer, You'll Like My Mother, Lipstick, and One on One.

2010–Playwright and author, Joseph Stein, dies from complications of a fall in New York, New York, at age 98. His Broadway credits include Mr. Wonderful, Enter Laughing, Fiddler on the Roof, Zorba, and King of Hearts.

2014–The China National Space Administration launches an experimental lunar mission, Chang'e 5-T1, which will loop behind the Moon and return to Earth.

2014–Actress, Marcia Strassman, dies of breast cancer in Sherman Oaks, California, at age 66. She is best known for her role on the TV series Welcome Back, Kotter. She appeared in the films Soup for One, The Aviator, and Honey, I Shrunk the Kids.

2015–A man arrested on suspicion of driving under the influence (DUI), crashes into the Oklahoma State Homecoming Parade in Stillwater, Oklahoma, killing four people and injuring 34 others.

2015–Actress, Maureen O'Hara, dies in her sleep of natural causes in Boise, Idaho, at age 95. She appeared in the films The Hunchback of Notre Dame, How Green Was My Valley, The Black Swawn, Miracle on 34th Street, Rio Grande, The Quiet Man, The Long Gray Line, Our Man in Havana, The Parent Trap, Mr. Hobbs Takes a Vacation, Spencer's Mountain, Big Jake, and Only the Lonely.

2016–U.S. discount brokerage, TD Ameritrade, agrees to buy Scottrade for $2.7 billion.

2016–France clears the Calais Jungle, relocating 6,000 migrants.

2016–Pop singer, Bobby Vee, dies from complications of early onset Alzheimer's disease in Rogers, Minnesota, at age 73. According to Billboard magazine, Vee had 38 "Hot 100" chart hits, 10 of which reached the "Top 20." Among those hits are Devil or Angel, Rubber Ball, More Than I Can Say, Take Good Care of My Baby, Run to Him, and The Night Has a Thousand Eyes.

2017–Republican leaders in the U.S. House of Representatives launch an investigation into the Obama administration's decision to allow Rosatom to purchase Uranium One in 2010.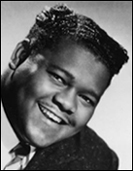 2017–Five Michigan teens are arrested and charged with second-degree murder after the rock they threw from an overpass on Interstate 75 smashed through the windshield of a vehicle, fatally injuring the passenger.

2017–Lord & Taylor sells its flagship store in Manhattan, New York (known for its holiday displays along Fifth Avenue) to the office space sharing company WeWork for $850 million.

2017–Singer, Fats Domino, dies after a long illness in Harvey, Louisiana, at age 89. Domino was one of the biggest stars of rock and roll in the 1950s, and one of the first R&B artists to gain popularity with white audiences. His hits include Ain't That a Shame, I'm in Love Again, Blueberry Hill, Blue Monday, I'm Walkin', and Walking to New Orleans.

2017–Actor, Robert Guillaume, dies of prostate cancer Los Angeles, California, at age 89. He is best known for his starring roles in the TV sitcoms Soap and Benson. He appeared in the films Super Fly T.N.T, The Kid from Left Field, Lean on Me, The Meteor Man, Spy Hard, and Big Fish.


PHOTOS TOP TO BOTTOM: Isabella of Portugal; the planet Neptune; nylon stockings circa 1939; TV in 1945; Paul McCartney and family on the cover of Life magazine; Edith Head; Gene Roddenberry; Marcia Strassmanl and Fats Domino.